Mountain View CA Dentists Accepting New Patients
If you are in search of a dentist that is accepting new patients, come to Allure Dental Center. For more information, call us or visit us online to book an appointment. We serve patients from Mountain View, CA and surrounding areas.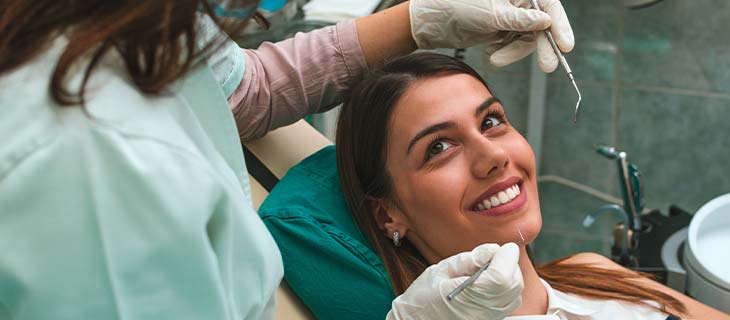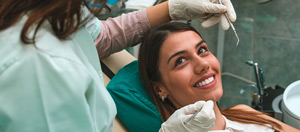 Table of Contents:
How often should I see a dentist?
Are you accepting new patients?
What do I need to bring to my first appointment?
Are payment plans or insurances available for my dental treatment?
How often should I see a dentist?

Generally, it is recommended that patients visit the dentist every six months for a prophylaxis tooth cleaning which is performed regularly to prevent disease. In addition to these cleanings, your dentist will provide an exam to ensure your teeth and gums are in good health and that you are keeping up with proper oral health maintenance. If an x-ray is needed, this may also be performed.
 
Aside from wellness visits, you should make an appointment with your dentist if you are experiencing abnormal symptoms. This may include tooth pain that is not eased by medication or goes away within a few days, inflammation or excessive bleeding of the gums, sensitivity to extreme temperatures, pus, persistent odor, discoloration, changes in texture, etc.
Are you accepting new patients?

Yes, our highly rated dentists, Dr. Trinh Lee and Dr. Suzanna Lee take on new patients at Allure Dental Center. We strive to provide quality care to our patients on a timely basis and can often offer emergency dental treatment the day you call us.
 
If you believe you can benefit from our numerous services, please give us a call or book an appointment online. We warmly welcome new patients!
What do I need to bring to my first appointment?

Prior to your first care appointment, you will need to have some forms filled out that detail relevant medical history and insurance. Within these forms, your current medications and dosages will also likely be asked for, though your dentist may also discuss this with you in person. This is important because some drugs are contraindicated in some oral treatments.
 
If you have not had a one-on-one meeting with your dentist before your appointment, it is recommended that you write a list of your questions to have answered during your session. If your child is receiving dental care, there are a few things you can bring to your appointments to ease anxiety.
 
For example, a small blanket that is used at home or a favorite stuffed animal can make your child feel more comfortable when sitting in the dental chair. Likewise, it is best to dress your child comfortably for their visit. Music or other media may also be played during appointments.
Are payment plans or insurances available for my dental treatment?

Allure Dental Center accepts all PPO dental insurances and often works with Delta Dental, CIGNA, Aetna, MetLife, Guardian, Anthem, United Concordia, and many more! Further payment plans can be discussed with your dentist. We understand the need for quality care at an affordable cost, which is why Dr. Trinh and Dr. Suzanna are willing to work with you to formulate a custom care plan.
 
If you are needing treatment that is not covered by insurance, we offer third-party financing options such as CareCredit and LendingClub. CareCredit is used as a credit card toward medical expenses, including dentistry. With low monthly payments, you can expect 0% interest on charges over two hundred dollars. Financing terms maybe six, twelve, eighteen, or twenty-four months.
 
With LendingClub, both loans and lines of credit are offered for patients and have many long-term and short-term options with low interest and monthly payments.
 
Our team of exceptional dentists and health care providers at Allure Dental Center offers an array of cosmetic dental services and has been named as top provider for dental implants.
 
If you are looking to receive such services, including braces, orthodontics, restorative dentistry, implants, or treatment for sleep apnea, please do not hesitate to reach out to our office to be seen as soon as possible.
 
Appointments may be made online or over the phone; we look forward to meeting with you and helping you achieve your dental health goals. We serve patients from Mountain View CA, Sunnyvale CA, Los Altos CA, Stanford CA, Menlo Park CA, Atherton CA, Loyola CA, Cupertino CA, Palo Alto CA, Redwood City CA and surrounding Bay Area Cities.

Additional Services You May Need