Orthodontist in Bay Area Mountain View, CA
At Allure Dental Center, our dentists Dr. Trinh Lee and Dr. Suzanna Lee provide orthodontic evaluation, Invisalign® clear aligners, instant orthodontics, metal braces, space maintenance, and post-orthodontic treatment. For more information, contact us or schedule an online appointment. We serve patients from Mountain View CA, and surrounding Bay Area cities.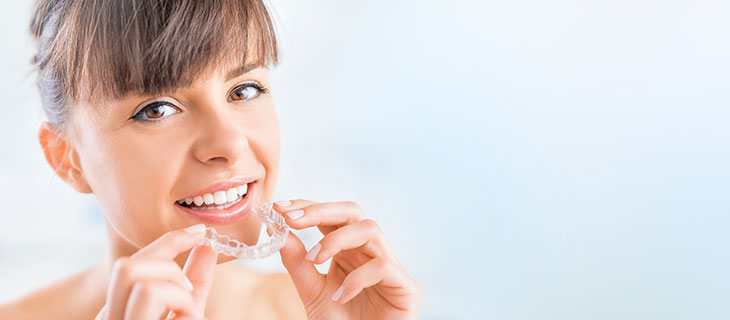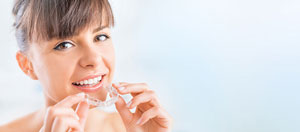 Straight teeth play a huge role in a beautiful smile, but did you know that straighter teeth also improve your smile's health? That's why we offer in-house orthodontics and braces to our San Francisco Bay dentist patients at our Mountain View, CA dentist office who are looking to correct their alignment.
Teeth that are properly aligned have less risk of problems like:
TMJ disorders
Worn, chipped or fractured enamel
Broken restorations
Gum disease
Cavities
At Allure Dental Center, both Drs. Trinh Lee and Suzanna Lee provide in-house orthodontic options to help you and your children enjoy straighter smiles that you can be proud of. We have options for just about everyone!
Traditional Metal Braces
For some of our patients, moderate to severe tooth misalignment stands in the way of the smile they truly deserve. Both Drs. Trinh Lee and Suzanna Lee offer comprehensive traditional metal braces at our Bay Area dental office.
Allure Dental Center braces make it easy for you to have your teeth straightened in the same location where all of your other oral health care needs are addressed. There's no need to drive all over Mountain View between different offices to get the care you need – we have it right here!
Benefits of our traditional braces treatments make them a great option for people with:
Complex misalignment needs
Severe overbites, underbites or crossbites
Moderate to severe crowding
TMJ disorders
Extended oral habits, such as thumb sucking or pacifier use
Instant Orthodontics
What if it were possible to avoid wearing any type of braces and experience instantly straighter teeth? It's not impossible! Cosmetic dental experts Drs. Trinh Lee and Suzanna Lee have instantly straightened teeth and smiles just like yours with a process we call instant orthodontics.
Instant orthodontics isn't really braces at all. In just two weeks, we use beautiful porcelain dental veneers or porcelain crowns to transform your entire smile into one that is:
Straighter
Whiter
Fuller
Even
Crooked, gapped teeth and even stained or discolored enamel are all erased in just two weeks and a couple of trips to our cosmetic dental office in the Bay Area.
Invisalign Clear Aligners
Aligning your teeth makes them easier to clean, but it also has a huge impact on your appearance. As an Invisalign® provider, we can help you straighten your teeth without having to refer you out to an orthodontist for traditional brackets and wires.
Clear, removable Invisalign braces make it easier for you to keep your smile clean and avoid problems like tooth decay and gum disease. The advanced system uses removable plastic trays that are easy to care for and comfortable to wear. No one will ever have to know they're there!
ClearCorrect
ClearCorrect is a clear aligner system used to straighten teeth instead of using traditional metal braces. The system straightens teeth using custom-made, removable aligners that gradually move teeth over time to give you the smile you want.
Each set of ClearCorrect aligners is worn for 4-6 weeks and then swapped out for the next. Dr. Trinh and Dr. Suzanna typically recommend that most patients wear their ClearCorrect aligners for a minimum of 22 hours each day. Unlike metal braces, ClearCorrect aligners are removable and comfortable, enabling you to clean your teeth more effectively. This can help you avoid problems like cavities and makes your daily oral hygiene routine more efficient.
Dental Appliances For Underbites And Overbites
Dental appliances such as retainers, spacers, expanders, and positioners can be used in conjunction with braces to help correct overbites and underbites. If you or your child is suffering from a misaligned bit, schedule an orthodontic consultation with Dr. Suzanna or Dr. Trinh to discuss the best dental appliance treatment options available.
Questions About Braces?
If you want the effects of braces without months in appliances, Allure Dental Center is the answer! Call our Mountain View office and schedule your appointment for orthodontic evaluation with Dr. Trinh or Dr. Suzanna today.
For patients experiencing tooth loss, Dr. Trinh or Dr. Suzanna offer treatment to help restore your natural-looking, comfortable smile with dental implants. We serve patients from Mountain View CA, Sunnyvale CA, Los Altos CA, Stanford CA, Menlo Park CA, Atherton CA, Loyola CA, Cupertino CA, Palo Alto CA, Redwood City CA and surrounding Bay Area cities.

Additional Services You May Need