Same-day Dental Crown Services in Mountain View, CA
At Allure Dental Center, we offer same-day dental crowns with advanced CEREC technology at our Mountain View, CA cosmetic dentist office. Call Us Today for more information or Request an Appointment Online.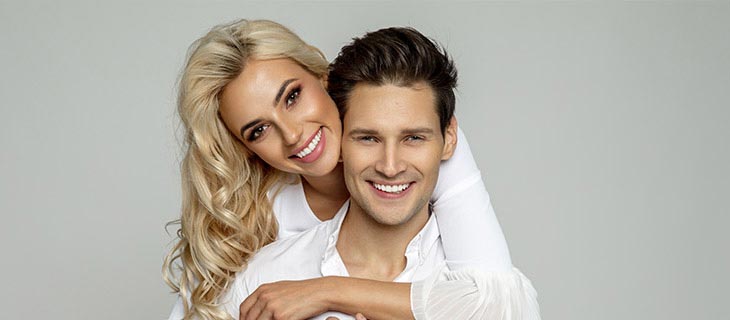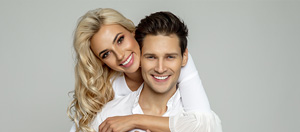 Table of Contents:
What is a dental crown?
Is a dental crown the right choice for me?
How long will a crown last?
Our lab quality restorations are made right here at our practice, so you don't have to spend two weeks waiting for a new dental crown or dental bridge to be sent to our Mountain View dentist office from an off-site laboratory.
What is a dental crown?

A tooth crown is a tooth-shaped "tooth cap" made of porcelain that is placed over a tooth to help restore its shape, strength and size. A dental crown can help recreate the appearance and function of a tooth damaged by decay or trauma.

The tooth crown replaces the external portion of the tooth down to the gums in order to help preserve the appearance of the patient's smile. Our Mountain View dental team may recommend a tooth crown to:

– Cover a dental implant
– Restore a broken or worn tooth
– Protect a tooth that has been weakened from decay from breaking
– Hold a dental bridge in place
– Cover a misshapen or discolored tooth
– Support a tooth with a large filling
– Reinforce a tooth treated using root canal therapy
Is a dental crown the right choice for me?

Dental crowns are bonded to an existing tooth to help restore oral health and to help improve the appearance of your smile. At Allure Dental Center, we often recommend a tooth cap to patients whose teeth don't have enough healthy enamel to support a filling or to top off a dental implant.

Most people are ideal candidates for a tooth crown or tooth cap. This dental procedure can improve the appearance of a damaged tooth while also restoring the tooth's natural function. After a dental crown is placed, you should be able to enjoy chewing without pain and can smile with confidence.
How long will a crown last?

Most crowns last between 5 and 15 years depending on the wear and tear and on whether you take care of the crown with regular brushing and flossing. A crown should be treated just like your natural teeth, so regular cleanings and checkups at Allure Dental Center are important!

Schedule Your Consultation At Allure Dental Center Today!

If you want to know if a dental crown could help you smile again or have questions on what a tooth crown will cost, give our Mountain View dental office a call. We're always happy to answer any questions you have about crowns or any of the other restorative dentistry services we offer.

A consultation with Dr. Trinh Lee or Dr. Suzanna Lee could be the best way for us to answer all of your questions and decide if a dental crown is right for you!

Additional Services You May Need