Dental Implants Specialist in Bay Area Mountain View, CA
Dental implant specialists, Dr. Trinh Lee and

Dr. Suzanna Lee

provide effective and quality tooth replacement treatments using restorative dental implants. If you want to replace your missing teeth with dental implants, visit Allure Dental Center to get your beautiful smile back. For more information, contact us or schedule an appointment online. We serve patients from Mountain View CA, and surrounding Bay Area cities.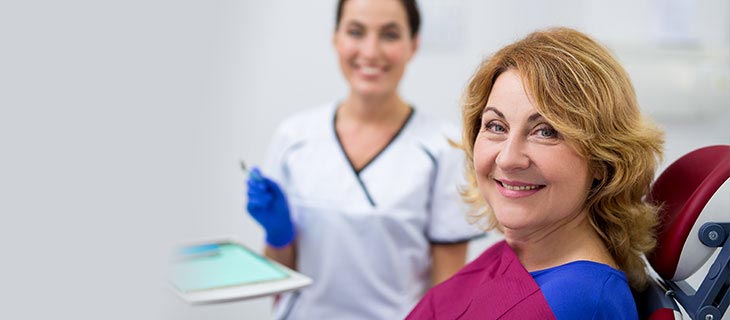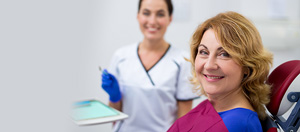 At Allure Dental Center, we are here to help you maintain a healthy and attractive smile – even if you are suffering from the effects of tooth loss. Dental implant specialists, Dr. Trinh and Dr. Suzanna, provide expert tooth replacement treatment using restorative dental implants. Each and every part of your dental implant treatment can be performed in-house, at our Mountain View, CA dental implant center.
Not sure what type of implants are right for you? We provide dental implant consultations to determine the best dental implants for your smile!
What Are Dental Implants?
Dental implants are a permanent tooth replacement treatment that uses artificial roots to give you back a fully restored smile. Depending on the number of teeth you are missing, Dr. Trinh or Dr. Suzanna may recommend the following tooth implant procedures:
SMILE Technique Dental Implants
SMILE stands for "Simplified Microsurgical Implant Lifelike Esthetics." This dental implant procedure is widely known as the gold standard, as it can give you the best dental implants at the best price.
The SMILE technique allows Dr. Trinh and Dr. Suzanna to provide you with a natural-looking smile using just dental implants. There's no need to suffer from multiple oral surgeries, thanks to the SMILE technique. Once your dental implant is placed, a customized dental crown is fixed to restore your smile, completing the simple, yet transformative process.
The SMILE Technique Dental Implants Process
Our dental implant doctors will take into consideration how your health and lifestyle may be affected by permanent teeth implants prior to the procedure.
Designing your new smile requires detailed and accurate planning. Special digital imaging allows us to plan in advance where a single tooth replacement or full mouth dental implants should be placed. This will ensure that your dental prosthesis is placed in the optimum position, as near as possible to your natural teeth.
Our dental implant specialists are here to help you select personalized details, such as tooth shape and color!
Once your tooth implant is placed, maintaining the health of your new smile with regular check ups and professional teeth cleaning must become your priority. Be sure to schedule regular cleanings and examinations at our Mountain View, CA dental office to keep your new smile healthy!
Replace Your Missing Tooth With a Single Tooth Replacement Implant
Single tooth implants function in the same way that a natural tooth would. The artificial root is made out of titanium, which encourages new bone growth around it, securing it permanently in place. At Allure Dental Center our dental implants are designed to last for life!
After your single tooth implant is fully integrated with your bone, we will place a porcelain dental crown on top of it, supported by an abutment.
Benefits of single tooth implants include:
Better-looking smile
Strengthened bone tissues
No alteration to nearby healthy teeth
Replace Several Teeth at Once With Implant Bridges
An implant supported bridge is similar to a porcelain dental bridge, but is supported using two dental implant roots instead of your natural teeth. This customized dental prosthesis replaces more teeth at one time! In fact, you may be able to replace 3, 4, or 5 teeth at once with just 1 fixed implant bridge.
Interested In Full Mouth Dental Implants?
Implant specialists Dr. Trinh Lee and Dr. Suzanna Lee can restore an entire mouth of missing teeth thanks to permanent denture implants.
Fixed denture implants are permanent teeth implants mounted onto just a few single dental implants. Sometimes as few as 4 implants are all that is necessary to permanently support a full denture.
Each implant retained denture is secured firmly in place, giving you the freedom and liberty that isn't available with traditional full mouth dentures. Instead, the streamlined design simply covers the arch of your jawbone, freeing up the roof of your mouth and making it easier to talk, eat, and smile!
Removable Implant Retained Dentures (Overdentures)
Overdentures provide another alternative to fixed denture implants. Implant supported overdentures are similar to permanent dentures, but can be removed at night for oral hygiene purposes. They are usually secured by a type of dental prosthesis that is placed into your bone.
This dental prosthesis is often called a "Snap On Denture" because the mechanism used to secure it in place resembles a snap closure. Overdentures are typically larger than permanent, non-removable implant retained dentures and are removable for easy cleaning. They can be the ideal solution for patients who want the best dental implants that are also removable.
Bone Graft For Dental Implants
If you suffer from periodontal disease, your jawbone may be too weak to support a dental implant. In cases like this, Dr. Trinh and Dr. Suzanna will often recommend a bone graft for dental implants to promote healthy bone growth and thicken your jawbone.
Over time, your jawbone will naturally regenerate and become strong enough to support the best dental implants for your smile.
Sinus Graft (Sinus Lift)
If you're getting dental implants in your upper jaw, you may need a sinus graft surgical procedure first. During this procedure, our dental team will add new bone between your jaw and maxillary sinuses. In order to make room for this bone, the sinus membrane is moved upward. A successful sinus graft will help create healthy bone mass to support your dental implants.
TeethXpress® Dental Implants
TeethXpress is an implant treatment concept that rehabilitates an arch by precisely placing 4-6 dental implants to support permanent denture implants. With TeethXpress dental implants, otherwise known as "one day dental implants," you can walk out of our Mountain View dental office with a brand new smile on the same day as surgery!
How Much Do Dental Implants Cost?
Just like with many dental procedures, dental implant cost varies from patient to patient. Some factors that could affect your price of dental implants are the number of dental implants required, the treatment plan used, and if you require a special procedure (like a bone graft or sinus lift) prior to your dental implants surgery.
At Allure Dental Center, we help you maximize your insurance benefits so that your dental implants cost isn't a burdensome one. Our Mountain View dental office also offers 0% financing programs that can be used alone or in conjunction with your insurance. Our financial coordinators are here to help make the price of dental implants affordable!
We Are Your Dental Implant Specialists
Dr. Trinh and Dr. Suzanna are the first female dentists in the Silicon Valley and Bay Areas to be granted dual accreditation status by the American Academy of Cosmetic Dentistry (AACD) and Diplomates of the American Board of Oral Implantologists (DABOI/ID.) for their work on dental implants.
Patients come to Allure Dental Center because they know our implant therapy is safe, reliable, and permanent. Call us today and schedule your appointment to learn more about the best dental implants team in Mountain View, CA! We serve patients from Mountain View CA, Sunnyvale CA, Los Altos CA, Stanford CA, Menlo Park CA, Atherton CA, Loyola CA, Cupertino CA, Palo Alto CA, Redwood City CA and surrounding Bay Area cities.

Additional Services You May Need