General Dentistry in Bay Area Mountain View, CA
General dentistry at Allure Dental Center includes professional teeth cleaning, digital X-rays, oral cancer screening (for patients 18+), dental sealants, and many more! If you are looking for top-rated dentists, then you should visit Allure Dental Center. Dr. Trinh Lee and

Dr. Suzanna Lee

are here to help you. For more information, contact us or schedule an

appointment online

now. We serve patients from Mountain View CA, and surrounding Bay Area cities.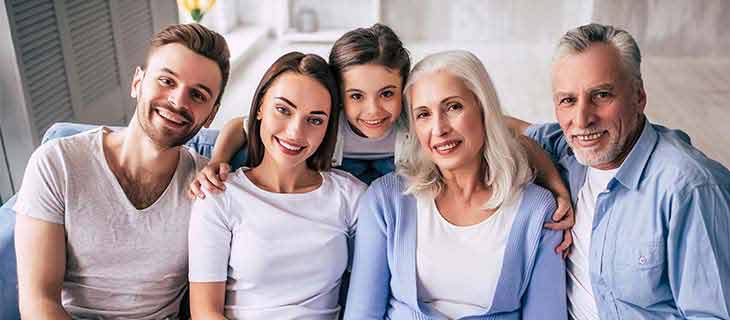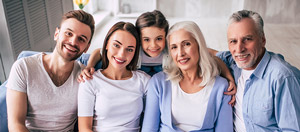 Our general dentistry services in the San Francisco Bay area at our Mountain View, CA dentist office are designed to help you eliminate aggressive pain and disease from your smile. While it is our goal to always help you save your teeth when at all possible, there are times when it is more appropriate to do something more aggressive.
To protect your smile, both Drs. Trinh Lee and Suzanna Lee offer in-house services that include:
Professional Teeth Cleaning and Maintenance for a Healthy Smile
We recommend that healthy patients have a routine exam and teeth cleaning every 6 months. During these visits, Drs. Trinh Lee or Suzanna Lee will thoroughly examine your teeth for any conditions such as worn restorations, new tooth decay, and gum disease. Then, one of our registered dental hygienists will gently clean your teeth.
Preventive dental care is the most important aspect of maintaining a healthy, disease-free smile. At Allure Dental Center, we offer comprehensive dental exams, teeth cleaning, and screenings for conditions like gum disease and tooth decay.
Safe, Low-Radiation Digital Imaging
Drs. Trinh Lee and Suzanna Lee use digital radiography to enhance their ability to screen for disease conditions that are not visible during dental exams. Because digital dental x-rays use extremely low levels of radiation, they are even safer than traditional radiographs.
When are dental x-rays necessary? Dr. Trinh and Dr. Suzanna use them to diagnose conditions like:
Bone loss
Periodontal abscesses
Tooth decay (between the teeth or deep into the enamel)
Cysts, tumors or pathology
TMJ conditions
Eruption patterns and tooth development
There are several different types of x-rays we use at our Bay Area cosmetic dental office; each one serves a different purpose. Typically, new patients to Allure Dental Center will have a full mouth series or panorex taken during the first comprehensive exam. A set of bitewing x-rays is updated every year after to check for changes or developments in the teeth and bone.
Teeth Strengthening Mineral Application for Healthy Tooth Enamel
Teeth-strengthening mineral application is widely used by dentists to help support healthy tooth enamel. This treatment can re-mineralize weak areas of tooth enamel, keeping them more resilient against bacteria and is safe for both adults and children.
Protective Dental Sealants
Seal off deep grooves in your molars that are vulnerable to tooth decay with this inexpensive and effective preventive treatment. Dental sealants guard against cavities by forming a "shield" over the enamel of your teeth, keeping out bacteria and acids. At Allure Dental Center we often recommend dental sealants as an important preventive step for our pediatric dental patients.
Composite Dental Fillings
For small cavities, tooth-colored dental fillings are an excellent choice. To protect your overall health and preserve the beauty of your smile, Dr. Suzanna and Dr. Trinh only use metal-free composite dental fillings to treat cavities. Not only are they safer, but they're also more attractive.
Gentle Tooth Removal
There comes a point in time where a decayed or broken tooth can no longer be reasonably repaired. Instead, a tooth extraction will prevent infection or disease from spreading to your other teeth.
Drs. Trinh Lee and Suzanna Lee typically recommends a tooth extraction for teeth that are suffering from:
Severe periodontal disease
Extensive fractures or tooth decay
Advanced infections, such as abscesses or resorption
Cracked roots
Wisdom teeth pain
The first thing our patients ask us is whether or not the tooth extraction will hurt. We want you to know that your comfort is our top priority. Drs. Trinh Lee and Suzanna Lee make every effort to keep you comfortable and pain-free throughout the entire process. Allure Dental Center is also a certified sedation dentistry office where you can simply "nap" through your visit!
Wisdom Teeth Removal
Wisdom teeth are a rite of passage for most teens. The 3rd set of molars may erupt anywhere from early teenage years or in someone as old as 30.
Drs. Trinh Lee and Suzanna Lee aim to make your wisdom tooth experience as comfortable and predictable as possible – offering you unbiased advice on the health of your smile.
Drs. Trinh Lee and Suzanna Lee typically recommend proactively removing wisdom teeth that are susceptible to:
Crowding or movement seen throughout your mouth
Gum disease around partially erupted 3rd molars
Tooth decay or enamel damage in other teeth
Pain and swelling that doesn't tend to resolve itself
Come by Allure Dental Center for an exam and digital x-ray to assess the health of your wisdom teeth. Drs. Trinh Lee and Suzanna Lee will let you know whether it's something to wait out or proactively treat.
Oral Pathology, It's About Cancer Screenings
Checking for oral cancer is an extremely important part of the oral pathology service and why we include it as part of your dental exam. Drs. Trinh Lee and Suzanna Lee thoroughly examine your oral tissues for precancerous or suspicious lesions that may appear as:
Sores that have not healed in a timely manner
Red, white, or spotted tissues
Areas that look different than the opposite side of the mouth
Fixed nodules or lumps
If abnormal tissues are noted, we will recommend a biopsy for further testing. Early diagnosis is key, as it allows for more proactive treatment. Unfortunately, waiting until you find something on your own could mean it is very advanced.
Root Canal Therapy
Root canal therapy (endodontics) is an important phase of dental care that allows our patients to preserve their natural teeth, even if they have been impacted by:
Severe sensitivity
Dental abscesses
Deep fractures or decay
During your root canal procedure, we will remove damaged tooth surfaces and the infected nerve inside of the tooth. The nerve chamber is thoroughly cleaned, medicated and permanently sealed off to prevent re-infection or resorption.
TMJ Treatment with NTI Therapy
Do you grind and clench your teeth together? If you do, you've probably seen side effects of bruxism like:
Chipped, worn enamel
Broken restorations
Gum recession and enamel abrasion near the roots
Headaches
TMJ pain
Drs. Trinh Lee and Suzanna Lee will thoroughly examine your biting patterns, TMJ function and tooth wear to determine whether or not grinding and clenching are problems impacting your smile. If so, an NTI is a simple and comfortable way to prevent further problems from taking place.
Simple, Affordable, Fast Relief
We make your NTI right here in our Bay Area office at the same appointment. The small, clear appliance pops over your upper front teeth to prevent full engagement of the jaw muscles. It also prevents your upper and lower teeth from coming into contact with each other (thus preventing wear and fractures.)
Most of our patients see results from their NTI on the very first day of use. You can sleep in it, wear it during your commute, or even at the desk when you're working on your computer.
Questions About Our General Dentistry Services?
If you're still searching for the best dentists in the bay area – stop. Call Drs. Trinh Lee and Suzanna Lee at Allure Dental Center today to schedule your first appointment. Our reputation speaks for itself!
We set aside time each day to accommodate emergency dentist visit. Call us today if you are experience any dental or oral pain. We serve patients from Mountain View CA, Sunnyvale CA, Los Altos CA, Stanford CA, Menlo Park CA, Atherton CA, Loyola CA, Cupertino CA, Palo Alto CA, Redwood City CA and surrounding Bay Area cities.

Additional Services You May Need