Sedation Dentistry Specialist in Bay Area
Sedation dentistry keeps you comfortable throughout dental treatments. It is helpful for patients who have dental anxiety or who are undergoing lengthy treatment. Our dentists Dr. Trinh Lee and Dr. Suzanna Lee at Allure Dental Center provide oral sedation and NuCalm®. For more information, contact us or schedule an online appointment. We serve patients from Mountain View CA, and surrounding Bay Area cities.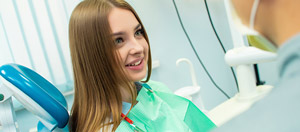 Table of Contents:
Complimentary Oral Sedation
How Does Sedation Dentistry Work?
NuCalm®
Complimentary Oral Sedation

Does going to the dentist make you feel nervous? Enjoy complimentary sedation dentistry during your treatment (call our San Francisco Bay dentist office in Mountain View, CA for details).

Both Drs. Trinh Lee, DDS and Suzanna Lee, DDS are licensed sedation dentists – offering convenience and comfort of sedation dentistry options in the San Francisco Bay area at our Mountain View, CA dentist office.

Sedation dentistry is perfect for our patients that are undergoing:

– Complex treatments
– Full mouth rehabilitation
– Dental implant therapy
– Mild to severe anxiety
– Longer appointments

Not every dentist is qualified to offer sedation dentistry in their office. Drs. Trinh Lee and Suzanna Lee are. Their expert skills, progressive training and licensure qualify them as sedation dentists in the Bay Area.
How Does Sedation Dentistry Work?

During a sedation appointment, we will give you a medication to take about an hour prior to your treatment being started. This helps you to relax and almost feel as if you are taking a nap. We pair it with soothing eye masks, massage pads and neck pillows to make you feel as relaxed as physically possible! You might even wish that you could stay that way all day!

We carefully monitor your vital signs and consciousness throughout the entire visit. Your treatment will be completed well before the medication actually begins to wear off. Have a friend drive you or ask about our out of town patient limousine services.
NuCalm®

NuCalm® is a patented neuroscience technology clinically proven to lower stress and improve sleep quality without the use of traditional sedation drugs. NuCalm is clinically proven to help you reach a deep, relaxed state so you can avoid dental anxiety and oral sensitivity during your visit with us. Dr. Suzanna Lee is a Certified Provider of NuCalm.

The benefits of NuCalm can include:

– Stress reduction
– Decreased sensitivity to pain
– Alleviation of anxiety symptoms
– A completely relaxed dental appointment

Please visit NuCalm's library for more details. We serve patients from Mountain View CA, Sunnyvale CA, Los Altos CA, Stanford CA, Menlo Park CA, Atherton CA, Loyola CA, Cupertino CA, Palo Alto CA, Redwood City CA and surrounding Bay Area cities.

Additional Services You May Need