Invisalign Specialist in Bay Area Mountain View, CA
Straighten your teeth with Invisalign clear aligners. Invisalign is a successful treatment option for most orthodontic conditions. Invisalign can be used to treat a range of issues, including crowding and spacing concerns and mild to moderate bite issues. Orthodontic technology at Allure Dental Center straightens your smile without ever having to wear traditional braces. Consult our dentists Dr. Trinh Lee and

Dr. Suzanna Lee

to determine if Invisalign treatment is right for you. For more information, contact us or schedule an online appointment. We serve patients from Mountain View CA, and surrounding Bay Area cities.
$1,000 Off Invisalign®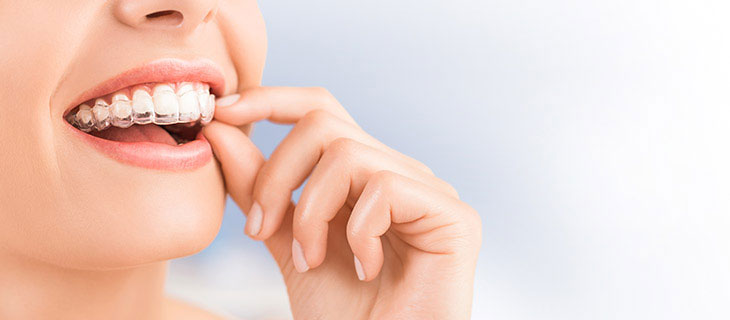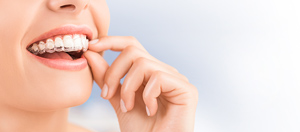 Invisalign braces use state of the art orthodontic technology that straightens your smile without ever having to wear traditional braces.
Both Drs. Trinh Lee and Suzanna Lee are certified Invisalign® dentists, meaning you will get the best results from cosmetic dentists you can trust in the San Francisco Bay area at our Mountain View, CA dentist office.!
The Process
Invisalign braces are great for both adults and teens. The clear aligners are worn all day (except during meals or cleaning your teeth,) placing small amounts of pressure on your teeth and guiding them into place.
Most of the time you will only need to come into Allure Dental Center every 6-8 weeks for a short visit where Dr. Trinh or Dr. Suzanna will check your progress and then provide you with more aligners to move your teeth.
Each set of aligners is only worn for 2-3 weeks, so there are no uncomfortable adjustments or changing of appliances necessary.
The benefits of Invisalign braces make them perfect for most of our patients!
Clear, invisible braces that other people won't notice
Removable aligners keep oral hygiene simple
No dietary restrictions
Comfortable orthodontics without wires or brackets
Questions About Invisalign Clear Braces?
Are you a candidate for invisible alignment style braces? Call our top Bay Area cosmetic dentists at Allure Dental Center to find out all your options! Check out our other options for braces and orthodontics. We serve patients from Mountain View CA, Sunnyvale CA, Los Altos CA, Stanford CA, Menlo Park CA, Atherton CA, Loyola CA, Cupertino CA, Palo Alto CA, Redwood City CA and surrounding Bay Area cities.

Additional Services You May Need