Restorative Dentistry in Bay Area Mountain View, CA
At Allure Dental Center, our dentists Dr. Trinh Lee and

Dr. Suzanna Lee

specialize in tooth-colored dental fillings, root canal therapy, full and partial dentures, dental crowns, dental bridges, dental implants, and many more! Now restore your smile and prevent decay today! For more information, contact us or schedule an online appointment. We serve patients from Mountain View CA, and surrounding Bay Area cities.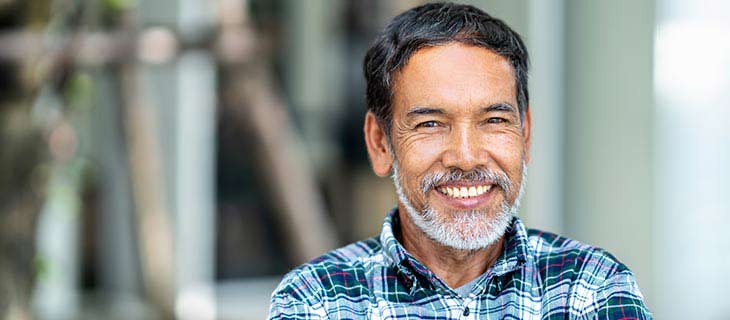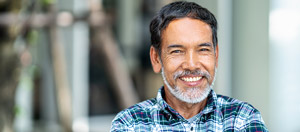 Rebuilding your broken down or worn out smile using our restorative dentistry services in the San Francisco Bay area at our Mountain View, CA dentist office may seem overwhelming to you, but it's something that Dr. Trinh Lee, DDS and Dr. Suzanna Lee, DDS find thrilling and fulfilling as your oral health care providers.
We'll take your smile, tooth-by-tooth, and help you create a new, healthier smile that's free of decay, disease, or missing teeth.
Dr. Trinh and Dr. Suzanna do this by offering restorative dentistry treatments that not only enhance the health of your teeth, but improve the aesthetics of your smile as well!
Full Mouth Reconstruction
Loss of your natural teeth, whether due to an accident or as part of the aging process, can be traumatic and affect your outlook on life. With the help of full mouth reconstruction, there are many options to restore your smile even if you have suffered extensive tooth loss.
White Tooth-Colored Restorations
At Allure Dental Center, Drs. Trinh and Suzanna use tooth filling materials that match the color of your natural tooth so that the restorations look both natural and invisible all at the same time. Composite tooth fillings are free of metal, mercury, and require less tooth alteration during the placement process. We recommend them for people who want to have the benefits of:
Smaller fillings
Aesthetic results
Changing out unsightly silver fillings
Less alteration to the natural tooth
White fillings bond directly to the tooth enamel, which makes it possible for us to place it on chipped teeth, broken teeth, areas that show when you smile, and even teeth in the back of the mouth. They're a great way to restore your smile in combination with cosmetic dental treatments like porcelain veneers, composite bonding, and cosmetic dental crowns.
CEREC Same-Day Dental Crowns
Allure Dental Center is certified to use the CEREC dental crown restoration system. This system makes it possible for you to receive a customized crown on the same day of your appointment rather than having to wait weeks for a crown to be created in an outside dental lab and shipped to our office.
Replace Missing Teeth With Dental Bridges
Dental bridges are like porcelain crowns that are fused side-by-side. Dr. Trinh or Dr. Suzanna will place the bridge on top of healthy teeth, with the restoration "bridging" the space of the missing tooth. Your bridge will give you a permanent way to replace your missing teeth without sacrificing aesthetics or function of your smile.
Porcelain bridges can also be placed on top of dental implants, to replace more teeth at one time. With a dental implant bridge, there's no need to alter the healthy teeth adjacent to the bridge.
Rebuild Broken Teeth With Dental Inlays and Onlays
Does your broken tooth need to be repaired, but a filling isn't quite adequate? Is it possible to fix your tooth without needing a full coverage dental crown? Sometimes it is! Dr. Trinh Lee, DDS and Dr. Suzanna Lee, DDS offer porcelain inlay and onlay restorations to strengthen teeth before severe fractures or damage take place.
Inlays and porcelain onlays cover up to 3/4 of the tooth, slightly less than a porcelain crown. Like a crown though, onlays are custom designed in our cosmetic dental laboratory for a precise, custom fit.
The way onlays are designed, Allure Dental Center patients can benefit from both minimally invasive dentistry as well as aesthetics that boost your self-confidence. Made of porcelain, onlays look great and last for several years when well cared for.
Full Coverage Tooth Protection with Dental Crowns
Dental crowns protect your tooth when it can't withstand everyday biting or grinding. This is usually due to conditions like:
Large cavities
Large, failing restorations
Root canal therapy
Fractured or cracked enamel
Covering the tooth makes it possible to continue functioning as normal. Dr. Trinh and Dr. Suzanna use porcelain crowns as they are both extremely durable as well as aesthetic.
Your dental crown treatment typically takes two visits to our Bay Area cosmetic dental office. First we will prep the tooth, and then take an impression. About two weeks later your permanent crown will be ready to bond into place. Out of town guests can have an expedited turn-around time – as fast as 5 days!
Drs. Trinh Lee and Suzanna Lee carefully design your permanent crown to look and feel like a natural tooth. Crowns can also be placed over dental implants to replace missing teeth.
Full Dentures
Replacing all of your teeth at one time is a reality with our comfortable denture options. At Allure Dental Center we offer many types of dentures including partial, full dentures, and dental implant dentures.
Each type of denture has different features so that you can select the one most appropriate for your smile. Full dentures replace all of your teeth at once. They are secured in place with suction against your gum tissues and removed at the end of each day.
Removable Partial Dentures
Partial dentures replace multiple teeth at once, but leave existing healthy teeth in place. This frees up additional space in your mouth and helps you retain healthy teeth.
Implant Dentures
Implant retained dentures can be permanent or fixed. They are anchored over implant roots to secure them in place, making them slimmer and more streamlined in shape.
Questions About Restorative Dentistry Options!
We also offer many other types of cosmetic dental treatments and tooth replacement options, such as dental implants. If you're feeling nervous about having dental procedures done, we have your comfort in mind with our sedation options. Call us today to schedule a consultation with our leading Bay Area dentists! At Allure Dental Center, Drs. Trinh Lee and Suzanna Lee are cosmetic dentists in the bay area and are accredited by the American Academy of Cosmetic Dentistry. We serve patients from Mountain View CA, Sunnyvale CA, Los Altos CA, Stanford CA, Menlo Park CA, Atherton CA, Loyola CA, Cupertino CA, Palo Alto CA, Redwood City CA and surrounding Bay Area cities.

Additional Services You May Need