Invisalign Cost in Bay Area $1,000 Off Invisalign®
Allure Dental Center offers Invisalign orthodontic treatment at competitive prices for the entire Bay Area. If you're interested in teeth straightening and considering Invisalign® braces, visit us. Our dentists Dr. Trinh Lee and Dr. Suzanna Lee offer full mouth and partial mouth Invisalign treatments! For more information, contact us or schedule an online appointment. We serve patients from Mountain View CA, and surrounding Bay Area cities.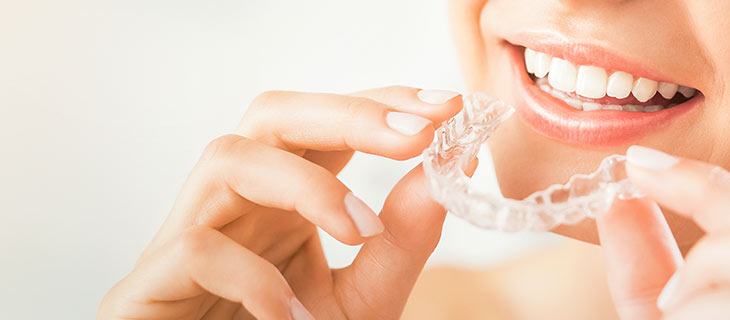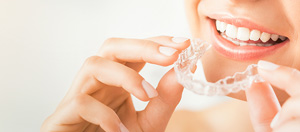 Table of Contents:
How much would Invisalign cost for just the Top Teeth?
How much does Invisalign cost in California?
Should I go to a Dentist or Orthodontist for Invisalign?
What treatments can Invisalign not be used for?
$1,000 Off Invisalign®
If you are seeking Invisalign Orthodontic Treatment, please consider the friendly professionals of Allure Dental Centers. We are located at 570 N Shoreline Blvd in Mountain View, California, and service the areas of Silicon Valley, Palo Alto, San Jose, and San Francisco. We are on the cutting edge of dental procedures and are committed to bringing you the latest and greatest options for both cosmetic and general dentistry. In our office, doctors Trinh Lee and Suzanna Lee are fully certified Invisalign dentists and are among the most trusted and highly regarded cosmetic dentists in the San Francisco Bay Area
How much would Invisalign cost for just the Top Teeth?

As treating only one part of the mouth requires fewer aligners the overall costs for the treatment are cheaper, sometimes costing as little as $1800 with $2500 being the average price point. Invisalign can also be used to straighten just the bottom teeth.
How much does Invisalign cost in California?

Invisalign usually costs between $3500 and $8000 for full treatment. These costs will vary from individual to individual as Invisalign requires custom made aligners for each patient. The number of aligners required to achieve the desired results may also change depending on the complexity of the dental correction required. If a full year of Invisalign Treatment is required, you may find yourself going through as many as 20 to 30 different custom made aligners.

Most Dental Insurance plans offer coverage for Invisalign treatments and follow a pricing structure similar to traditional braces with the insurance company covering a certain portion of the treatment or paying out a flat dollar amount. Please check with your insurance company to ensure that you are covered for Invisalign so you are not unpleasantly surprised when you seek treatment. You should also check if your insurance covers instances of loss or damage to your aligners, as replacements will increase the cost of the treatment.
Should I go to a Dentist or Orthodontist for Invisalign?

Invisalign does not require the same degree of specialist training that is required of traditional orthodontics. The training is offered through Invisalign itself and is available to any licenced practitioner of dental medicine, allowing a wide selection of Dentists to offer Invisalign even when they cannot offer other orthodontic treatments.

At Allure Dental Center we offer a full range of dental and orthodontic treatments so you can be assured that when we offer Invisalign treatments it is because we are sure that it is right treatment for your dental needs.
What treatments can Invisalign not be used for?

There are certain instances of crooked teeth and gapped teeth that Invisalign may not be up to the challenge of fixing. These are cases where the tooth requires a considerable degree of rotation over a long period of time to correct or large gaps that require longer applications of orthodontics to correct.

The main selling point of Invisalign is appearance and comfort, offering clear aligners that minimally impact the look of your smile while you are receiving treatment. These aligners are also easily removable for convenient cleaning of both the equipment and the teeth beneath. There are also no dietary restrictions for Invisalign enabling you to receive treatment with minimal changes to your lifestyle.

If you want to know if you are a good candidate for Invisalign Orthodontic Treatments and want to avoid traditional braces feel free to contact our offices at your earliest convenience to book an appointment. We also offer a comprehensive list of alternative orthodontic and dental treatments should Invisalign not meet your needs.

Additional Services You May Need