Root Canal Treatment in Mountain View, CA
Do you have a painful or infected tooth? The solution to your problem is likely root canal treatment. We provide excellent root canal treatment at Allure Dental Center at an affordable cost. Make an

appointment

with us today!

Call us

for more information.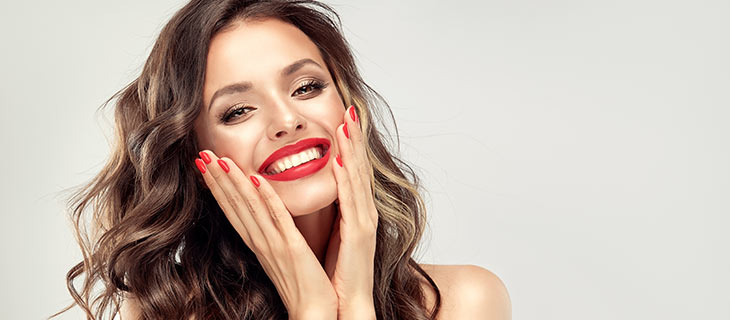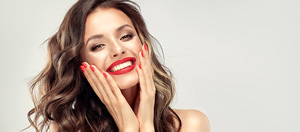 Having an infected tooth is an awful feeling, both for the pain you experience and the knowledge that you will need emergency dental care to address it! However, thanks to advances in dental technology, root canals are not nearly as painful as they once were, and many individuals find that it is no more painful than getting a filling. We hope that information encourages you! Our dentists at Allure Dental Center consistently deliver impeccable root canal treatments with all of the latest equipment, technology, and sedation techniques to ensure you have a pain-free and successful experience!
Should I see a specialist for a root canal?
Most of the time, a general dentist can safely perform a root canal with great results! However, there are some instances where a specialist, known as an endodontist, is required. If your infected tooth is a molar or premolar with a highly complex root canal system, for example, there is a decent chance that your dentist will refer you to an endodontist for root canal therapy. Since molars and premolars have canals that are difficult to detect, they often require more advanced equipment that only an endodontist has available. However, for other infected teeth, general dentists can provide excellent root canal treatment. Here at Allure Dental Center in Mountain View, our highly rated dentists are Masters and Fellows with the Academy of General Dentistry (AGD) and have extensive experience providing routine root canal therapy, in addition to a host of other dental services. Should you require more advanced root canal therapy, our dentists can provide you with a referral to an endodontist.
How much does root canal therapy cost?
The cost of root canal therapy varies according to a few different factors. These factors include the location and type of the infected tooth, how deep the infection is, and how many teeth are infected. Root canal prices also fluctuate across different dentist clinics. Whether you have health insurance or not also will factor into the final cost for root canal therapy. For a ballpark estimate of our prices for root canal therapy at Allure Dental Center, please call us! We are happy to accept most preferred provider organization (PPO) insurance plans, such as Aetna, Cigna, Delta Dental, and others. For those that do not have insurance coverage, we also offer 0% financing options through CareCredit and LendingClub!
What is the success rate of root canal therapy?
According to the National Institutes of Health (NIH), the success rate of root canal therapy is consistently in the 90 to 95 percent range! As such, there is not much cause for anxiety when you require root canal therapy. Usually, if a root canal fails, it is due to an extremely severe infection, an old tooth, or a highly complex root canal network, in which case an endodontist is likely called upon to perform the treatment. At Allure Dental Center, our dentists take meticulous care of all our patients' teeth, treating them as though they were their own! As such, we do everything in our power to ensure a successful root canal therapy each and every time. Should you experience a failed root canal therapy, we also have excellent options to swiftly and efficiently rectify the issue.
We encourage you to come to Allure Dental Center in Mountain View, CA, if you require high-quality root canal therapy! For an appointment, you can schedule one through our website or call us at (650) 538-8826 during the hours of 9:00 AM to 6:00 PM from Monday to Thursday. Allure Dental Center is located at 570 N. Shoreline Blvd in Mountain View, California.

Additional Services You May Need