Question: Do You Offer Dental Implants With Payment Plans
Dental implant payment plans are a practical and affordable approach for achieving a confident smile without paying significant direct fees. Our dentists Dr. Trinh Lee and

Dr. Suzanna Lee

at Allure Dental Center in Mountain View, CA offer dental implants that provide a permanent and strong solution for your dental needs! If you have any questions about our payment plan, please do not hesitate to contact us. During your consultation, our team will work with you to discuss your financing options and go over every detail of your treatment plan. For more information, contact us or schedule an online appointment. We serve patients from Mountain View CA, and surrounding Bay Area cities.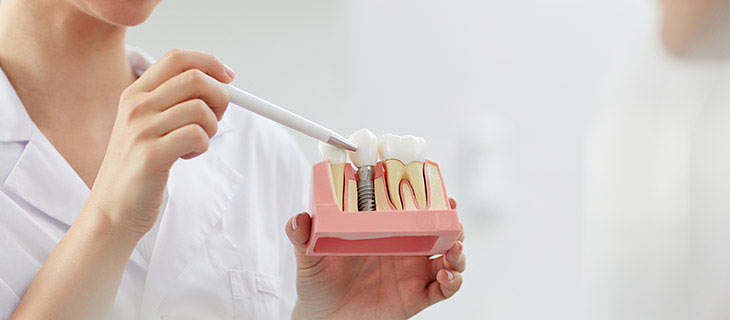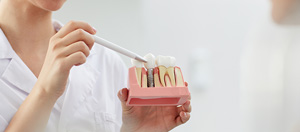 Table of Contents:
Do You Offer Dental Implants With Payment Plans?
What are dental implants?
What are the benefits of dental implants?
What is the cost of dental implants?
Does Allure Dental Center offer dental implants?
Allure Dental Center strived to keep our main goal in mind: to develop ever-lasting friendships between our dentists and our patients and to offer the best dental care to our dedicated patients. We continuously devote our time and attention to each individual detail in our practice to maintain excellence and continued support from our patients.
Do You Offer Dental Implants With Payment Plans?

Yes, we do. One of our financial coordinators will review your care plan with you, showing you all estimated coverage amounts, planned treatment, and any expected out of pocket fees.

Financing is Available

For dental treatment that isn't covered by insurance, we offer two different financing options, LendingClub and CareCredit.

With third party financing, you can enjoy:

– Low monthly payments
– 0% interest financing
– Terms up to 24 months
– Fast approval and access to funds
– Read more on this page about payment plans
What are dental implants?

Dental implants are a surgical component that helps interface with the bone of the jaw or skull to support a dental prosthesis such as crowns, bridges, dentures, facial prosthesis or to act as an orthodontic anchor.

Dental implants are artificial roots that are made out of titanium metal. It is inserted into the jawbone to replace the root of the natural tooth. Dental implants are considered the standard of care for prosthetic replacement of missing teeth in dentistry.
What are the benefits of dental implants?

There are many benefits to dental implants, however, the top benefits of dental implants are:

Offers a natural look and feel of teeth
One of the major benefits and where we hear a lot of compliments about dental implants from our patients is dental implants offer the look, feel and function of natural teeth. Dental implants are surgically implanted and fuse together your jawbone to give your tooth restoration the durability of natural teeth.

Permanent, Multifunctional Option
Dental implants are also known as tooth implants. Dental implants are designs to permanently replace any missing teeth our patients might have. There are a few different ways dental implants can be used to replace missing teeth, each procedure is based off and determined on an individual basis.

Improves Oral Health
While replacing missing teeth offers cosmetic benefits, many other issues may arise when you are missing teeth. Over time, the added strain of the missing tooth on your other teeth can cause dental damage or even jaw pain. As well, many patients have complained about struggling to maintain their oral hygiene due to missing teeth.
What is the cost of dental implants?

Allure Dental Center offers a technique like no other called SMILE, which stands for "Simplified Microsurgical Implant Lifelike Esthetics". The SMILE technique dental implants procedure is widely known as the gold standard for dental implants as it allows you to have a natural-looking smile with just dental implants. You no longer need to suffer from several costly oral surgeries thanks to the SMILE Technique for dental implants. The SMILE technique offers you top-quality dental implants at an incredible price.

Cost of dental implants can differ from dental office to dental office. Not only that, but it also depends on the individual as well as the severity of each individuals oral issues. Insurance normally does not cover cosmetic dental procedures, however many dental offices like Allure Dental Center offer Dental Insurance and Financing for patients looking to get treatments like dental implants. Ask your dentist today about treatment planning and what financing options are available to you.
Does Allure Dental Center offer dental implants?

At Allure Dental Center, we pride ourselves in our ability to help maintain your healthy and attractive smile. Our dental implant specialists Dr. Trinh and Dr. Suzanna provide top-quality tooth replacement treatments using restorative dental implants. Each treatment offered at Allure Dental Center is performed in-house at our dental implant center. If you are not sure which type of dental implants are right for you, Allure Dental Center provides dental implant consultations to determine which dental implants are most suited for your smile!

Our patients continue to come back and recommend Allure Dental Center because they know our dental implant treatments are safe, reliable and permanent. Call us today to schedule your appointment for dental implants or to learn more about how our dental implant treatments can help you!

If you would like to schedule an appointment with us, please feel free to do so through our website or by calling us. We serve patients from Mountain View CA, Sunnyvale CA, Los Altos CA, Stanford CA, Menlo Park CA, Atherton CA, Loyola CA, Cupertino CA, Palo Alto CA, Redwood City CA and surrounding areas.

Additional Services You May Need