What Are All-on-4 Dental Implants?
At Allure Dental Center in Mountain View CA, we offer all-on-4 dental implants so you can get your precious smile back. For more information, please call us or make an online appointment.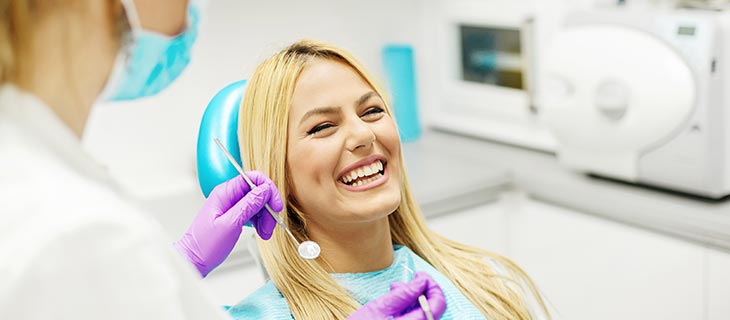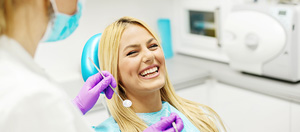 A beautiful and healthy smile is achievable at all stages of life, thanks to the advances in dentistry. In the past, people who suffered a loss of upper and lower teeth had to wear dentures, which were often uncomfortable and inconvenient. Dental implants offer an astonishing alternative to dentures and are functionally the same as natural teeth. All-on-4 dental implants, also referred to as All-on-Four or All-in-4, is a cutting-edge development in dental implants that implant synthetic teeth to four anchor points along the jaw. This makes it much easier to repair and replace, as teeth do not need to be replaced individually, but entire rows can be replaced at once, providing less downtime and remarkable results.
What Are the Pros and Cons of All-on-4 Implants?
All-on-4 dental implants have significant and extensive benefits, including:
They look more natural than removable dentures
No impact on taste or gag reflex
They do not need to be removed and are cared for just like natural teeth, with brushing, flossing and mouthwash
They do not shift or fall out
Minimal risk of irritation and inflammation
Preserves or restores facial contours
Eliminates the facial sagging that occurs with false teeth or extensive tooth loss
Helps to limit progressive bone loss in the jaw
Provides a natural bite without impeding on the ability to eat or speak
More affordable than other dental implants
They are built to last
Are less expensive to repair than dentures
The potential cons of All-on-4 implants include:
Requires surgery
It May be more expensive than removable dentures
As you can see, the benefits of All-on-4 dental implants greatly outweigh the drawbacks. If you are interested in All-on-4 implants or have any questions about the procedure, please contact Allure Dental Center today.
How Long Do All-on-4 Implants Last?
Because All-on-4 dental implants are a newer development in the field of orthodontics, there is not a lot of data on their longevity. However, they use the same technology as traditional implants, which means that they should last just as long, if not longer. Most dental professionals agree that All-on-4 dental implants should last at least 20 to 25 years, with a great capacity to last the remainder of the patient's life.
How Do I Clean All-on-4 Dental Implants?
One of the biggest benefits of All-on-4 dental implants is that they are cleaned just like natural teeth, with few exceptions. The biggest difference is that people with All-on-4 dental implants should avoid using toothpaste with baking soda and other stain-removing ingredients, as these components can be harmful to dental implants.
What Is the Recovery Time for All-on-4 Implants?
The recovery process for All-on-4 implants is generally simple, quick, and straightforward. As the anesthetic wears off, the initial 24 hours after the procedure can come with some pain and discomfort. Gauze pads are used to stop bleeding over the implant sites, which need to be replaced at least once an hour until the bleeding has completely subsided. In the days following recovery, patients are advised to avoid any strenuous activity and sudden movements. Mouth rinsing and cleaning are essential. To inhibit oral bacteria buildup, a medicated rinse will be prescribed. A few days after the surgery, the wounds will start to heal, during which point the brushing and rinsing should continue carefully. Dentists may provide more care instructions.
If you have suffered from tooth loss and want a full set of natural-looking teeth, come to Allure Dental Center today. Our kind and compassionate professionals are experienced providers of All-on-4 dental implants and can help you achieve the smile you deserve. Call us today to book an appointment, or visit our clinic. We serve patients from Mountain View CA, Sunnyvale CA, Los Altos CA, Stanford CA, Menlo Park CA, Atherton CA, Loyola CA, Cupertino CA, Palo Alto CA, Redwood City CA, and surrounding areas.

Additional Services You May Need