Benefits of Veneers Q&A
Dental veneers are thin, translucent shells that are applied to the front surface of teeth to enhance their appearance. Veneers are an effective way to improve your smile and boost your confidence, and they may be a good option for you. Talk about your specific dental cosmetic objectives with our dentists Dr. Trinh Lee and Dr. Suzanna Lee at Allure Dental Center to determine if dental veneers are a good option for you. For more information, contact us or schedule an online appointment. We serve patients from Mountain View CA, and surrounding Bay Area cities.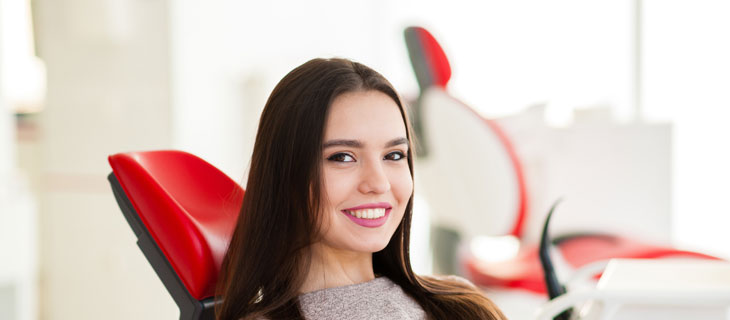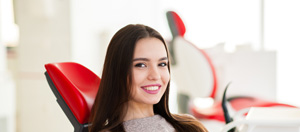 Table of Contents:
Why are veneers so popular?
What are the benefits of dental veneers?
Are dental veneers worth it?
How can I learn more about the benefits of veneers?
There are lots of different reasons to consider veneers, so there are lots of potential benefits for each patient and lots of reasons to get excited! You've got your own reasons and may want to consider many of the benefits we mention in this Q&A. Let's start with some of the reasons people get veneers, and go from there!
Why are veneers so popular?

Dental veneers are tooth covers people get for cosmetic and dental-health reasons. The veneers are very thin and adhered to teeth to improve their shape and appearance, and to protect them. Patients with stained, gapped, misshapen, cracked, or chipped teeth often get veneers to improve their dental health and their smile, and the veneers look very natural, providing a natural-looking smile. These are the main benefits of veneers, but there are others too, and they all explain why veneers are so popular.
What are the benefits of dental veneers?

There are lots of benefits! Tooth imperfections can be covered up and the patient can get healthier teeth and a beautiful smile. There are two different types of veneers, each with their own benefits. There are porcelain dental veneers and prepless veneers.

Some patients opt for porcelain dental veneers which may be best for crooked, chipped, stained, or gapped teeth. These porcelain veneers provide a whiter and even flawless smile and can last for well over ten years! One slight disadvantage with these veneers is that they require some tooth preparation, whereas prepless dental veneers don't.

Prepless veneers offer similar results to porcelain veneers, but they're crafted from ceramic instead and don't require any enamel removal. This means that most of the time, local anesthetic isn't necessary for the prepless veneers procedure.

A dental professional, like one of ours here at Allure Dental, will help you decide which kind of veneers would be best for you. At Allure Dental, our professionals provide this procedure regularly and are very good at it, so that's a benefit of getting your veneers with us!
Are dental veneers worth it?

Considering all the benefits and how long veneers can last, it's not hard to say veneers are worth it! Veneers are more affordable than ever too. The cost of veneers shifts based on the brand of the veneers, the type of veneers, how many veneers you need, the size of veneers you need, and your dental insurance coverage. When veneers are done for cosmetic reasons, they're typically not covered by insurance, but when they're done for dental-health reasons, they may be covered.

Allure Dental accepts plans from almost two dozen of the most popular dental insurance companies, and for those patients who need financing, we have financial coordinators who can work with you on an affordable payment plan.
How can I learn more about the benefits of veneers?

You can learn everything you'd like to know by having a consultation with one of our professionals here at Allure Dental in Mountain View, CA! During a consultation, we'll ask you about your dental and cosmetic needs, provide an examination, and discuss your options with you. If you have stained, gapped, misshapen, cracked, or chipped teeth, there's a good chance dental veneers will work for you.

Our clinic is located over at 570 N. Shoreline Blvd, Mountain View, CA 94043, and you can call us or book your consultation with us. If you'd prefer to book your consultation online, you can do so here. Connect with us today to learn more about dental veneers and the benefits you can expect! We serve patients from Mountain View CA, Sunnyvale CA, Los Altos CA, Stanford CA, Menlo Park CA, Atherton CA, Loyola CA, Cupertino CA, Palo Alto CA, Redwood City CA and surrounding areas.

Additional Services You May Need