How Do I Choose a New Dentist?
Choosing the right dentist is important for optimal dental health. An experienced and skilled dentist can assist you in preventing dental problems, diagnosing them early, and providing effective treatment options. If you are in search of a dentist in Mountain View, CA, and can't decide which one to choose, then visit Allure Dental Center today. Our dentists, Dr. Trinh Lee and Dr. Suzanna Lee would be pleased to provide you with their services. For more information, contact us or appointment online. We will be pleased to serve you. We are conveniently located at 570 N Shoreline Blvd Mountain View, CA 94043.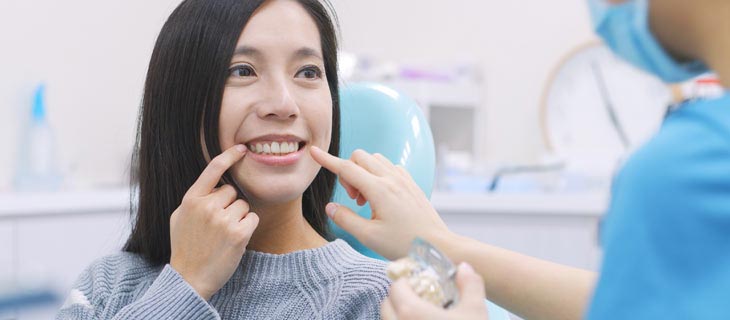 Table of Contents:
What Should I Look For When Choosing a Dentist?
What happens if you never go to the dentist?
Do dentists take dental insurance?
Whether you have recently moved or are looking for a change in dental providers, it can feel a bit overwhelming when faced with the task of choosing a new dentist. If you are looking for a dental clinic in the area of Mountain View, CA, we welcome you to consider us at Allure Dental Center. We have also provided some helpful information to consider when choosing a new dentist.
What Should I Look For When Choosing a Dentist?

If you are looking for a new dentist, the following are some helpful things to look for that could significantly improve your dental experience:

– Consider their experience
– Find out the types of services the dentist provides
– Office hours that are convenient with your schedule
– Find out their approach to preventive dentistry
– Evaluate the dentist's communication style
– Cleanliness of the clinic
– Friendliness and helpfulness of the staff
– Find out the dentist's credentials, education, and training
– Read patient reviews for the dentist
– Accepts or participates with your insurance plan
What happens if you never go to the dentist?

While it may seem unnecessary to have routine visits to the dentist on an annual or bi-annual basis, the benefits of doing so far outweigh any inconvenience. Without regular dental checkups, any of the following is either likely to occur or has an increased likelihood of occurring:

– Plaque and tartar buildup: even if you brush your teeth twice a day every day, plaque and tartar can still build up in hard-to-reach areas. A thorough cleaning at the dental clinic with specialized equipment can remove the plaque and tartar much more effectively.

– Cavities and tooth decay: when plaque builds up and sticks to the teeth, it produces an acid that can cause the tooth to decay, which in turn can lead to holes in the enamel known as cavities. If tooth decay goes on unchecked, it can lead to tooth loss. As such, thorough cleaning at the dentist in addition to regular at-home dental care is the best way to prevent tooth decay, cavities, and tooth loss.

– Gum disease: in addition to plaque and tartar removal, thorough cleaning at the dentist can also improve the health of your gums, which can prevent gingivitis, and ultimately, gum disease. Advanced gum disease, or periodontal disease, can lead to tooth loss and jawbone loss.

– Bad breath: the bacteria from plaque and tartar buildup in your mouth can cause an unpleasant odor to your breath. As such, routine dental cleanings can also help to freshen up your breath!

– Tooth stains: plaque and tartar buildup also lead to tooth stains and discoloration, meaning that routine dental cleanings are also one of the best ways to maintain white teeth.

– Oral cancer: as part of a routine dental checkup, an oral examination is also conducted, which involves screening for oral cancer. Without regular dental checkups, your risk of developing oral cancer increases, and your chances of early detection decrease.

– Abscesses and infections: abscesses are often not noticed until a dental X-ray detects them; however, they can become infected if they are not caught early enough. As such, routine dental checkups can prevent abscesses and infections.
Do dentists take dental insurance?

If you have insurance coverage for a particular dental service, your dentist is more than likely to accept it. However, not all dental work is covered by insurance. To find out which dental services are covered by insurance, the best thing to do is to check with your insurance provider directly. At Allure Dental Center, we accept most major dental insurance plans. For more information about our insurance policies and the plans we accept, visit our Insurance and Financing page or give us a call!

If you would like to schedule an appointment with us, please feel free to do so through our website or by calling us. We serve patients from Mountain View CA, Sunnyvale CA, Los Altos CA, Stanford CA, Menlo Park CA, Atherton CA, Loyola CA, Cupertino CA, Palo Alto CA, Redwood City CA and surrounding areas.

Additional Services You May Need