4 Questions to Ask Your Cosmetic Dentist
A cosmetic dentist is an excellent option if you want to improve the appearance of your smile with procedures such as teeth whitening, veneers, and bonding. Consider visiting cosmetic dentists Dr. Trinh Lee and

Dr. Suzanna Lee

at Allure Dental Center if you want to improve your dental aesthetics and boost your confidence by achieving a more sparkling and appealing smile. For more information, contact us or schedule an online appointment. We serve patients from Mountain View CA, and surrounding Bay Area cities.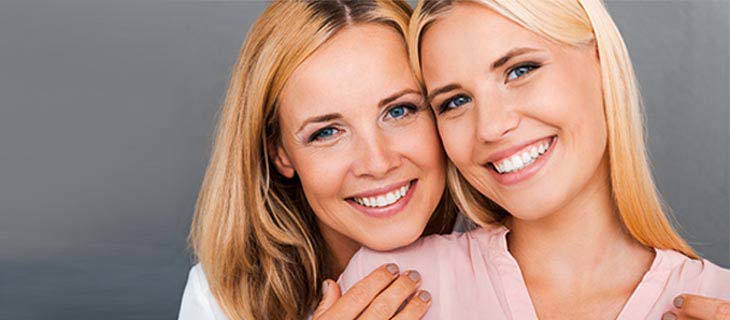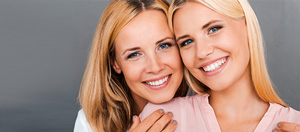 Table of Contents:
What is a cosmetic dentist?
Who should visit a cosmetic dentist?
What are some things a cosmetic dentist can do?
Does insurance cover cosmetic dentistry?
What is a cosmetic dentist?

Cosmetic dentistry is still considered dentistry, but it offers a specialized aim towards changing your teeth and smile with cosmetic procedures. Cosmetic dentistry helps to improve the overall appearance of your smile through one or more cosmetic dentistry procedures. Our cosmetic dentists help to work with you to develop a treatment plan specified to your oral needs.
Who should visit a cosmetic dentist?

Visiting a cosmetic dentist is great for people who are more concerned about the appearance of their teeth. While both dentists and cosmetic dentists use similar procedures to fill cavities, a cosmetic dentist will mostly use composite fillings designed to match the color of your teeth.
What are some things a cosmetic dentist can do?

Cosmetic dentistry offers a wide variety of different services to improve your smile. A few of these cosmetic dental services include:

Teeth Whitening
Teeth whitening is a simple and inexpensive way to improve your smile. Our dental technicians will walk you through the procedure which includes a consultation, then using a customized plastic guide that helps to keep your lips out of the way. We then cover your gums and apply a specialized whitening gel made for teeth whitening to brighten the look of discolored or yellow teeth.

Dental Veneers
Dental veneers are also known as porcelain veneers or dental porcelain laminates. All of which means the same thing. Dental veneers offer a custom-made shell that matches the color of your teeth and is used with materials designed to cover the front surface of your tooth to improve your smile. These shells are bonded to the front of your tooth and are customized with their color, shape, size, and even length!

Dental Bonding
Dental bonding is great for patients who may have chipped, cracked, or discolored teeth. Tooth bonding is when our dentist applies a tooth-colored composite resin to one or more of your damaged teeth for repair. Our cosmetic dental bonding procedure offers you the confidence to flash your smile whenever!

Dental Crown
Dental crowns are caps that are placed over the top of damaged teeth. Crowns are great to protect, cover, and restore the shape of your teeth when fillings aren't able to. Dental crowns are made out of different types of material including metals, porcelain, resin, and ceramics. Our dentists will go over which material is best for you as well as the cost during your consultation.

Inlays or Onlays
Inlays or Onlays, are considered a form of indirect restoration to your teeth. They are an aesthetic alternative to other procedures like fillings. Our dentists will consult with you in regards to inlays/onlays as an option if you suffer from tooth decay. An inlay procedure starts by cleaning the tooth that is decaying and applying a filling that is put inside your tooth, the onlay is the sealant that is then applied to the surface of your tooth. This cosmetic dental procedure is great to help reduce the damage of your tooth decay and keep your stay teeth healthy and clean.

Dental Implants
Dental implants are a cosmetic surgical procedure that interfaces with the bone of the jaw or skull to support a prosthesis for your tooth. Examples include a crown, bridge, denture, etc.

If you are looking for a smile makeover, but you aren't sure which cosmetic solution is best for you, contact Allure Dental Center today! Our cosmetic dentists will sit down with you to go over your options and which cosmetic dental procedures are right for you!
Does insurance cover cosmetic dentistry?

The cost of cosmetic dentistry procedures may differ from clinic to clinic, on top of that it may depend on the severity of the individuals' oral issues. Insurance normally does not cover cosmetic procedures like teeth whitening, however, they can cover other cosmetic procedures.

To find out for sure if your cosmetic dental procedure is covered, call your insurance today. They can offer a more detailed summary of what will be covered in regards to your dental insurance.

If you do not have coverage or you need self-pay options, Allure Dental Center has you covered. We offer to finance to our patients looking to get cosmetic dental procedures like dental implants, dental crowns, and teeth whitening. Call us today to learn about financing your next treatment plan and book a consultation to talk to one of our dentists today about which cosmetic dental procedure is right for you!

If you would like to schedule an appointment with us, please feel free to do so through our website or by calling us. We serve patients from Mountain View CA, Sunnyvale CA, Los Altos CA, Stanford CA, Menlo Park CA, Atherton CA, Loyola CA, Cupertino CA, Palo Alto CA, Redwood City CA and surrounding areas.

Additional Services You May Need