6 Questions to Ask About Cosmetic Dentistry
Do you hide your smile because of crooked or stained teeth? Do you want some sparkle in your smile? Would you like straight teeth without the pain of braces? At Allure Dental, our providers Dr. Trinh Lee and Dr. Suzanna Lee can help you get that beautiful smile by offering tooth jewelry, teeth whitening, and veneers. For more information, please contact us or request an appointment online. We serve patients from Mountain View, CA and surrounding Bay Area cities.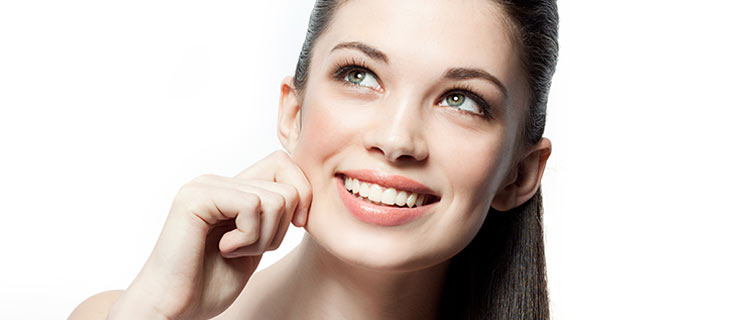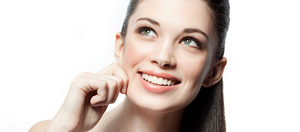 Table of Contents:
What is tooth jewelry?
How long does a tooth gem stay on?
What causes stained teeth?
Why should I see a dentist for teeth whitening?
What are veneers?
Who is a good candidate for veneers?
Cosmetic dentistry is the dental field concerned with both surgical and non-surgical treatments for the aesthetic improvement of the teeth. The most common type of cosmetic dentistry is teeth whitening, with hundreds of procedures performed every day. Another popular cosmetic dental procedure is a veneer, which works not only as a cosmetic enhancement, but also protects the surface of the teeth from damage.
What is tooth jewelry?

Tooth jewelry refers to accessories worn on the teeth for aesthetic purposes. These can include gems, jewels and stones. Tooth jewelry is designed to be bonded to the surface of the tooth and can last anywhere from 3 months to a year, with no damage to the tooth. Combining the timeless elegance of diamonds with the cutting-edge fashion of body art, tooth jewelry is non-invasive and safely bonded by professionals. Tooth jewelry is a safe, reversible procedure that causes no permanent damage and leaves no permanent marks. The bonding procedure allows easy removal and leaves the tooth intact. 
How long does a tooth gem stay on?

Tooth gems are designed to last a long time and typically last around three months to a year. The actual results vary from person to person and will depend on a number of factors, including oral hygiene and potential dental procedures.
What causes stained teeth?

Teeth become stained after being exposed to pigmented residue, which builds up around the enamel. Many drinks can cause stained teeth, such as coffee, tea, wine and cola. Tobacco use (both smoking and chewing) can also contribute to significant amounts of staining. Physical trauma and certain types of diseases can also lead to stained teeth. Perhaps the most common cause of teeth discoloration is poor oral hygiene, which can be avoided with proper brushing and flossing.
Why should I see a dentist for teeth whitening?

Dentists are the most qualified professionals to provide teeth whitening and can minimize the risk of complications or potential side effects. While at-home treatments can provide results, teeth whitening at a dentist's office is safer, more effective, and longer lasting.
What are veneers?

A veneer is a custom-made porcelain laminate or other material that is directly bonded to the teeth. Veneers can be applied to the existing tooth structure, which means that in most cases, conventional veneers do not require the drilling of extremely sensitive enamel. Most veneers use a composite material made of resin that is glued and molded to the tooth to improve the appearance.
Who is a good candidate for veneers?

If any of the following apply to your situation, you may be a good candidate for a veneer:

– Desire to fix severely discolored or stained teeth
– Desire to correct stains from extensive tooth decay
– Need to correct minor teeth imperfections
– Desire to correct several cosmetic issues with your teeth at once, such as whitening, straightening, and correcting the shape
– Have good oral health, as dental conditions and issues must be resolved before a veneer is applied
– Sufficient tooth enamel is present
– Have straight or moderately straight teeth
– Ability to avoid biting nails and avoid eating hard candy or food
– Do not grind or clench teeth at night
– Practice good oral hygiene on a regular basis
 
Whether you want get your teeth professionally whitened or get veneers to cover chipped or broken teeth, Allure Dental can give you that winning smile. Call us today to book an appointment! We serve patients from Mountain View CA, Sunnyvale CA, Los Altos CA, Stanford CA, Menlo Park CA, Atherton CA, Loyola CA, Cupertino CA, Palo Alto CA, Redwood City CA and surrounding Bay Area cities.

Additional Services You May Need