Dental Anxiety & Fear of Dentists Q&A
Dental anxiety prevents many patients from receiving necessary dental work. Dental anxiety and fear of the dentist are common but harmful to dental health. At Allure Dental Center, Dr. Trinh Lee and

Dr. Suzanna Lee

want to help and work with patients who experience dental anxiety so that their fear will no longer be a hindrance to receiving dental work. For more information, contact us or schedule an online appointment. We serve patients from Mountain View CA, and surrounding Bay Area cities.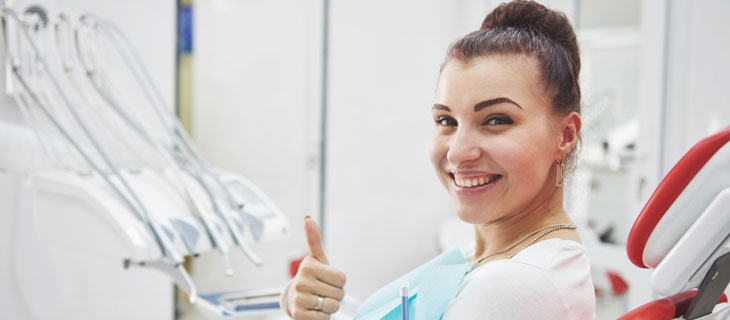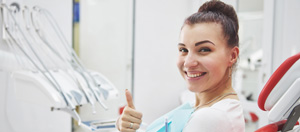 Table of Contents:
Why does the dentist give me anxiety?
How common is dental anxiety?
How can I help a patient with dental anxiety?
How can I overcome dental anxiety?
What are some symptoms of dental anxiety?
While no one would ever compare a dental clinic to a luxury spa, they could not be more different for many patients. Even the thought or mention of a dental clinic can cause a heightened sense of anxiety for many individuals. At Allure Dental Center, our team of dental professionals does not take dental anxiety lightly. As such, we will do everything we can to make sure your visit to our clinic is as free from anxiety as possible.
Why does the dentist give me anxiety?

There could be several different reasons why a trip to the dentist can make you anxious or fearful. Whether you are fearful of pain, have had previous negative or traumatic experiences within a dental or medical setting, or feel uncomfortable when lacking control over a situation, it is normal and okay to feel anxious about going to the dentist. At Allure Dental Center, our dental team is sensitive to and considerate of the needs of any patient who experiences dental anxiety. If you experience dental anxiety, we would be more than happy to work with you to alleviate your anxiety and make your experience as comfortable and stress-free as possible.
How common is dental anxiety?

If you suffer from dental anxiety, you do not need to feel alone in that feeling! According to a recent study published in the National Institutes of Health, one out of every three Americans experience at least mild dental anxiety when visiting a dental clinic. That same study estimated that 12% of Americans experience a debilitating or severe form of dental anxiety. Although dental anxiety is a common condition, there are several effective treatment options and management strategies to help those who suffer from dental anxiety overcome their fear and receive the dental care they need.
How can I help a patient with dental anxiety?

Every patient with dental anxiety experiences their condition in unique ways. As such, patients differ concerning the cause of their condition, what helps them relax and overcome their dental fears, and how severe their dental anxiety is. With that in mind, it is essential to treat each case of dental anxiety on a patient-to-patient basis to understand each patient's concern and how to help them best. If you would like to know how we aim to help patients with dental anxiety at Allure Dental Center, please feel free to give us a call.
How can I overcome dental anxiety?

When it comes to overcoming dental anxiety, it is usually more helpful to acknowledge your fear and share it with people who can help you rather than "white-knuckling" it or pretending that everything is fine. That said, different strategies and treatments for dental anxiety work for different people, which means that there is not necessarily a tried-and-true approach to overcoming anxiety. For some patients, focusing on slow and regulated breathing helps during dental appointments, listening to music helps for others, while others may require therapy from a licensed counselor or psychotherapist to properly confront and overcome their dental anxiety. If you would like to know how we can help you overcome dental fear at Allure Dental Center, please do not hesitate to contact us!
What are some symptoms of dental anxiety?

Symptoms of dental anxiety may vary according to the degree or severity of the individual's condition. As such, dental anxiety symptoms can range from mild nervousness to extreme signs of distress. Some of the symptoms of dental anxiety include the following:

– Avoidance of dental work
– Difficulty breathing
– Fainting
– Heart palpitations or racing heartbeat (tachycardia)
– Hot flashes
– Low blood pressure
– Nausea or upset stomach
– Sweating
– Visible signs of distress or panic, such as crying, shaking or hyperventilating
– Withdrawal through humor or aggression to mask anxiety

If you are dealing with dental anxiety but require dental work, you can rest assured that our dentists and dental team will take your concerns seriously when you come to Allure Dental Center. For an appointment, please feel free to schedule one through our website or call us between 9:00 AM to 6:00 PM from Monday to Thursday. You can find Allure Dental Center at 570 N Shoreline Blvd in Mountain View, CA.

Additional Services You May Need