Cost of Dental Whitening in Bay Area Mountain View CA
Allure Dental Center offers dental teeth whitening, which is a more effective option than whitening at home with a lower risk of sensitivity. If you or any of your family members want to get their teeth whitening done, visit our dentists, Dr. Trinh Lee and

Dr. Suzanna Lee

at Allure Dental Center for proper treatment at affordable rates. For more information, contact us or schedule an online appointment. We serve patients from Mountain View CA, and surrounding Bay Area cities.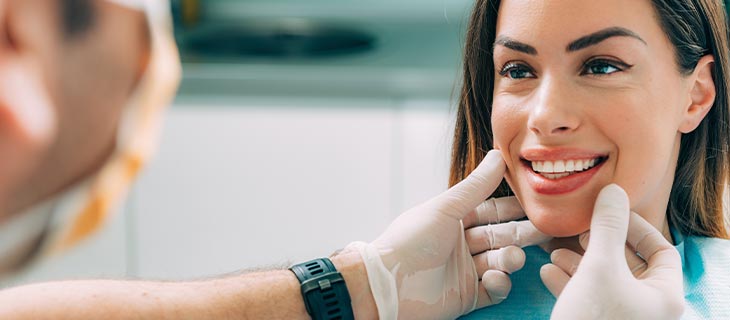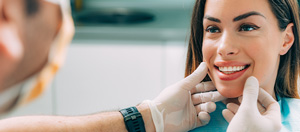 Table of Contents:
How much does it cost to get your teeth professionally whitened?
Is it worth getting your teeth whitened at the dentist's?
Is teeth whitening permanent?
How long does professional teeth whitening last?
How do dentists whiten teeth?
How much does it cost to get your teeth professionally whitened?

It costs around $650 on average to have your teeth whitened professionally. Depending on the teeth whitening product and dentist's fee, the cost can rise up to $1,000 in some cases.
 
In-office treatments are more beneficial than at-home treatments, even if they are more expensive. Over-the-counter teeth whitening products (such as whitening strips) usually contain no more than 10 percent hydrogen peroxide, whereas bleaching agents used in office treatments typically contain 25-40 percent hydrogen peroxide.
 
Patients opting for in-office treatments no longer have to worry about gum and tooth sensitivity due to thicker hydrogen peroxide gels and desensitizers, such as fluoride and potassium nitrate.
 
The in-office treatments work by removing stubborn stains caused by tobacco use, aging, and certain foods that cause discoloration, such as red wine, dark vegetables, and coffee.
Is it worth getting your teeth whitened at the dentist's?

It is common for teeth whitening procedures to cause tooth sensitivity as a side effect. Despite the fact that at-home whitening strips and kits are safe, they can cause sensitivity if not used according to instructions. The best way to whiten your teeth is to use professional dental services because they use advanced techniques and desensitizers that are safe for your teeth.
 
A few teeth may be missed when you try whitening your teeth yourself, resulting in an uneven result. By contrast, a dentist can determine how to achieve long-term results that are even and consistent.
 
The teeth whitening procedure takes about an hour and is quite simple. Same-day results can be achieved with professional treatment without causing damage to your teeth or gums. If you choose professional dental services, you can see results immediately even if you aren't in a hurry.
Is teeth whitening permanent?

Typically, teeth whitening does not last forever. However, with cutting-edge treatments such as KöR teeth whitening, permanent results are possible. Depending on your unique case, the length of your results from other methods may vary. Stains, enamel thickness, drinking colored drinks like coffee, red wine, or sodas, and smoking can all affect the results. Also, remember to drink plenty of water, brush twice a day, floss daily, and schedule bi-annual teeth cleanings to maintain your newly bright smile.
How long does professional teeth whitening last?

The type of bleaching agent you use will play a part in how long your teeth bleaching results last. However, there are different concentrations of hydrogen peroxide and carbamide peroxide, as well as different methods for whitening. With so many whitening options available, the average teeth whitening results can last anywhere between six months and three years. People usually experience results that last one year, however.
 
Your whitening treatment's lifespan is not only determined by the type of bleaching agent you use, but also by your lifestyle. It is for this reason that teeth whitening can last for three years on one person and only six months on another. Lifestyle factors such as diet and oral hygiene habits have the greatest impact on how long whitening lasts.
How do dentists whiten teeth?

There are different methods dentists may use in order to whiten teeth.
 
In order to whiten your teeth, you will need to visit the dentist two to three times. An impression of your teeth will be taken by the dentist so they can make you a mouthguard that you can use with a bleaching gel. Over the course of a few weeks, you apply the gel regularly in your mouthguard at home. A whitening gel can be left on for up to 8 hours at a time, which can shorten the treatment time. KöR teeth whitening is an innovative new form of this variety of teeth whitening capable of producing transformative and permanent results.
 
One type of teeth whitening that a dentist can provide is laser whitening, also known as power whitening. To activate the bleaching, a laser or light is used on your teeth after a bleaching product has been painted on them. The laser whitening procedure takes about an hour.
 
Teeth whitening is available at Allure Dental Center. We serve patients from Mountain View CA, Sunnyvale CA, Los Altos CA, Stanford CA, Menlo Park CA, Atherton CA, Loyola CA, Cupertino CA, Palo Alto CA, Redwood City CA, and surrounding areas.

Additional Services You May Need