How Often Should I See a Dentist?
Regular dental exams are important for keeping your teeth and gums healthy. The American Dental Association recommends visiting the dentist at least once a year, but visiting every six months can help prevent further oral health problems, such as tooth decay, which may require additional treatment. If you are looking for a dentist, Dr. Trinh Lee and

Dr. Suzanna Lee

at Allure Dental Center are here to serve you with the top dental services. Book your dentist appointment online today at Allure Dental Center in Mountain View, CA. For more information, contact us.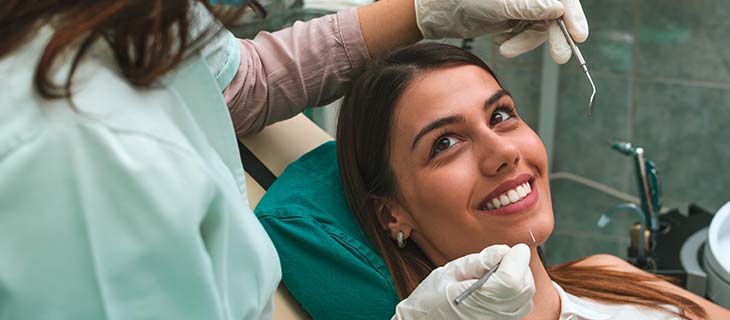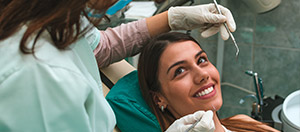 Table of Contents:
How often do you really need to go to the dentist?
Why is Going to the Dentist Important?
What happens if you don't get your teeth cleaned?
What happens if you haven't been a dentist in years?
How often do you really need to go to the dentist?

Each individual's circumstances and risk factors may vary in the frequency you go to see your dentist for checkups and cleanings.

Many dentists including Allure Dental Center recommend you visit for a checkup and cleaning every six months. If you have an ongoing oral health problem, we may suggest more frequent visits, so we can monitor the situation and make any necessary and recommended treatments.

Many dentists recommend visiting every six months as a safety time frame, this helps to detect any possible oral health problems at an earlier stage when treatments and preventative care may be more effective than later stages.
Why is Going to the Dentist Important?

Regular visits to your dentist are important, as they give your dentist the chance to check your mouth for any possible signs of oral health problems such as tooth decay, gum disease and oral cancer.

During these regular visits your dentist has the ability to discuss treatment options with you including costs if a dental issue arises. Getting regular treatments are able to help remove hardened plaque from your teeth that builds up over time and can be difficult to remove with at home oral regimes. After your appointment and the review of your teeth and gums, our dentists and hygienists are able to offer any advice to help you improve your oral hygiene at home.
What happens if you don't get your teeth cleaned?

Teeth neglect is harmful to not only your oral health, but your overall health. Teeth cleanings are a part of our dentist checkups as a preventative oral care routine. Cleanings are done to maintain your oral health and help to remove tartar, plaque buildup, stains that can be impossible to remove on your own as well as many more cleaning routines.

Plaque and buildup cannot be removed with at home regimes, it needs specialized dental tools to help remove, your dental hygienist is skilled in removal and professionally trained to remove buildup and plaque. As well, during your visit a hygienist will check for gingivitis, gum disease, oral cancer and many other issues that can go undetected if you do not go to your dental cleaning appointments.

The above only touch's the service of the issues that can arise if regular appointments for teeth cleaning are missed, a few more issues that can occur if dental cleanings are missed include:

– Cavities
– Bad Breath
– Loss of Teeth
– Pregnancy Complications
– Risk to your Overall Health
What happens if you haven't been a dentist in years?

You may not have been to a dentist in years for things that can be out of your control, however here is what to expect if you haven't seen a dentist for a checkup or cleaning in years:

Gum Bleeding
Your gums may begin to bleed during your cleaning, it might not necessarily mean there is a problem, it could be your gums are not used to the pressure of the floss which is being moved in between your teeth. You can reduce the chance of bleeding by regularly flossing your teeth at home. However, sometimes gum bleeding can be a sign of periodontal disease, this is why it is so important to maintain regular dental appointments with your dentist.

Extended Cleaning
If you haven't been to the dentist for a while, you could have a significant amount of plaque buildup on the surface of your teeth. Due to this, it can take some time for a hygienist to professional clean each individual tooth. To reduce your time in the chair, brush and floss your teeth twice a day.

Dental X-rays
Radiographs, also known as x-rays are an important tool at the dental office and helps to diagnose your oral health needs. While most dental issues can be seen through regular checkups, x-rays allow the ability to review any underlying problems that may be hidden out of sight.

Comprehensive Oral Exam
Once your dental cleaning has been completed, your dentist will carefully inspect for any cavities or signs of periodontal disease as well as signs of oral cancer. There is a high chance you may have a cavity or two that may require attention if you haven't seen a dentist in a while.

If you would like to schedule an appointment with us, please feel free to do so through our website or by calling us. We serve patients from Mountain View CA, Sunnyvale CA, Los Altos CA, Stanford CA, Menlo Park CA, Atherton CA, Loyola CA, Cupertino CA, Palo Alto CA, Redwood City CA and surrounding areas.

Additional Services You May Need