What's the Difference Between a Family Dentist and a Pediatric Dentist?
A family dentist is a dentist who cares for your entire household, no matter their age, whereas a pediatric dentist is a general dentist who has additional training, skills, and experience treating children. If you are looking for a family and pediatric dentist, visit us at Allure Dental. Our dentists Dr. Trinh Lee and

Dr. Suzanna Lee

offer both family and pediatric dentistry and can make your oral health better. For more information, contact us or schedule an appointment online. We are conveniently located at 570 N Shoreline Blvd Mountain View, CA 94043.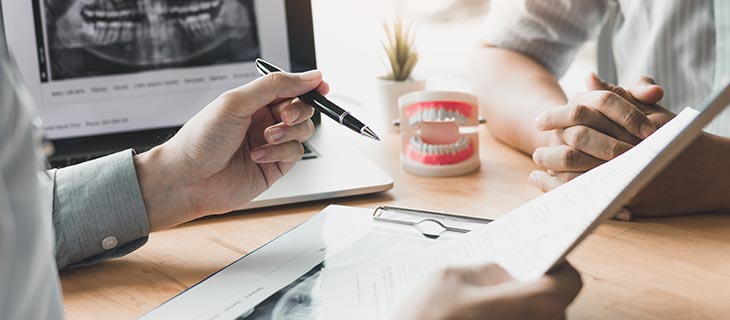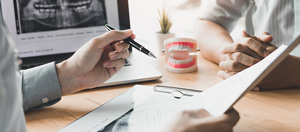 Table of Content:
What is the difference between a pediatric dentist and a family dentist?
What is the oldest age for a pediatric dentist?
Why you should have a family dentist?
As with all medical fields, dentistry comes with various specialties, sometimes making to difficult to choose which type of dentist is the right option for you and your family. As we age, we require different focuses to our dental care, ranging from preventative care to specialized treatments, and high-quality care also requires having a comfortable relationship with a dentist that you trust. Finding a good family dentist is one of the best ways to ensure that you will be able to build trust with a dentist that will be able to provide you and your family with high quality care as you continue to age.
What is the difference between a pediatric dentist and a family dentist?

Pediatric dentists will have undergone the same dentistry experience as a family dentist but with supplementary training to specialize in treating children as young as 6 months old. They are expertly trained to provide quality dental care for infants, toddlers, children, and teenagers. Family dentists are typically synonymous with general dentists, in that they are qualified to provide dental care for all members of a family, regardless of age and will predominantly focus on the general health of the teeth and gums, preventing gum disease and tooth decay. A pediatric dentist will only treat patients who are younger than adults and is specially trained to treat patients with all different conditions, including children who have special needs.

Both types of dentists will be able to provide high quality care to all members of your family, but the pediatric dentist will provide a more welcoming and comfortable environment that is created to encourage young children to want to take good care of their teeth, with an understanding that a dentist is often a scary or stressful environment for children. Children of all ages have very different oral habits and needs than adults, needs that a pediatric dentist is highly experienced in handling. Since pediatric dentistry requires more education and training than family dentistry, it is common for family dentists to also have the extra training required to be a certified pediatric dentist, providing high quality care for patients of all ages.
What is the oldest age for a pediatric dentist?

While there is no specific age cap for when a patient should make the switch from having a pediatric dentist to a family or general dentist, it is common for those aged 18 years old to start seeing a general or family dentist as they will be able to provide dental care that is more suited to their specific needs. Making the switch is heavily dependent on comfort level though, with many teenagers choosing to see a family or general dentist even at 15 or 16 years old if they feel that they have outgrown the specialized care provided by a pediatric dentist. That being said, many pediatric dentists will continue seeing their patients even throughout college years, especially if the patient goes to college out of town and wants the convenience of seeing the same dentists when they visit home until they eventually have their own more permanent residence.
Why you should have a family dentist?

Having a family dentist is the most common preference of patients, especially those who have or plan to have children. It is much more convenient for the entire family when all members of the family can be treated by the same dentist or under one roof, making schedule appointments or interacting with the dentist much easier for everyone. Choosing a family dentist for your dental needs also translates to being able to have the same dentist for years, from young childhood well into adulthood, and be receiving the same quality of care throughout that entire timeline. It can be difficult to find a dentist you are comfortable with, and that you trust to care for your entire family, so finding a highly skilled family dentist with whom you and your family members are comfortable is essential in receiving proper dental care, and making sure that the family continues to schedule regular dental appointments to protect their oral health for years to come. Having a dentist that you trust and know that you can count on for years to come will make receiving the care that you need much easier, and is vital for proper preventative oral care.

To learn more about a Family dentist and a Pediatric dentist, visit us at Allure Dental. For more information, contact us or schedule an appointment online. We serve patients from Mountain View CA, Sunnyvale CA, Los Altos CA, Stanford CA, Menlo Park CA, Atherton CA, Loyola CA, Cupertino CA, Palo Alto CA, Redwood City CA and surrounding Bay Area cities.

Additional Services You May Need