Invisalign Questions and Answers
Been thinking about Invisalign for yourself or your child? At Allure Dental, our dentists Dr. Trinh Lee and Dr. Suzanna Lee would like to help you decide whether it would be the way to go! Here's a bit of an Invisalign questions and answers. For more information, contact us or schedule an online appointment. We serve patients from Mountain View, CA and surrounding Bay Area cities.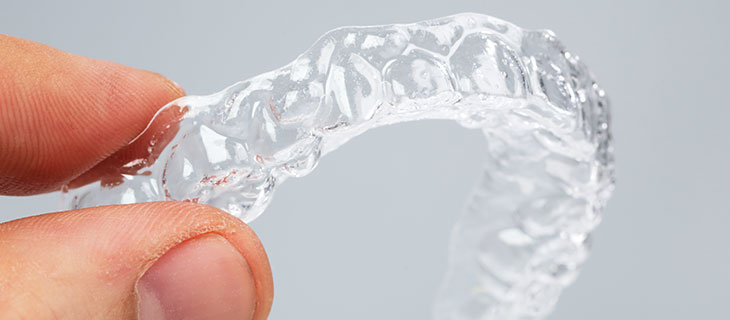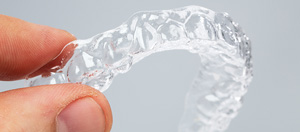 Table of Contents:
What are the benefits of Invisalign?
How long does it take to get straight teeth with Invisalign?
Do all dentists offer Invisalign?
How can I learn more about Invisalign?
There are lots of reasons to like Invisalign! There are also lots of reasons to ask questions about it, like to make sure it's an easy treatment for your child. Allure Dental has compiled a list of the common questions asked about Invisalign, and we'd like to share that with you along with our answers. Here's our Invisalign Q&A!
What are the benefits of Invisalign?

Invisalign is a really easy method for straightening your or your child's teeth. It's really easy compared to other teeth-straightening methods, like traditional braces. This is a big benefit of Invisalign. Traditional braces require that the patient adjusts their diet as well as their cleaning routine, cleaning the wires and brackets regularly. Children really don't like having to do this. Invisalign though, doesn't require a diet or routine adjustment. Instead, the person just removes the aligner before eating, brushing, and flossing. Simple as that!

Invisalign really is very easy, but that's not even the main benefit! Most people consider the main benefit to be that it's practically invisible. The aligner is actually almost entirely unnoticeable, in fact. It can be removed for social meals, like a child's school lunches, but even when the aligner is in, it won't make the person wearing it feel self-conscious.

On top of all that, the aligner is comfortable to wear and quite affordable for many people! Traditional braces actually cost more than you might think, and Invisalign can be very comparable in cost.
How long does it take to get straight teeth with Invisalign?

That's another benefit of Invisalign! The treatment can provide results within a year, as opposed to traditional braces which may take twice as long. This really depends on the patient and the extent of the work that needs to be done. Most patients, though, see results pretty quickly, especially children whose teeth are developing quickly.

The best way for us to answer this question for you is for you to come see us for a consultation. We'll ask you about your dental and cosmetic goals and provide an examination to see how long it may take to get the results you want.
Do all dentists offer Invisalign?

Many dentists provide Invisalign, like ours here at Allure Dental. Both Dr. Trinh Lee and Dr. Suzanna Lee are certified Invisalign dentists, so they're fully capable of helping you or your child! You can come see one of our dentists without the need for a referral.

Also, we often have special offers on Invisalign! Contact us to inquire about whether we currently have a special, or visit our Specials page!
How can I learn more about Invisalign?

You can learn everything else you'd like to know during a consultation with one of our professionals here at Allure Dental in Mountain View, CA. We'll ask you about your dental and cosmetic needs, provide an examination, and discuss Invisalign with you. If it's your child you're inquiring about, that's no problem for us, as we provide pediatric dentistry and Invisalign for kids!

Our clinic is located at 570 N. Shoreline Blvd, Mountain View, CA 94043, and you can book a consultation with us. If you'd rather book the consultation online, you can do that here. Connect with us today to learn more.

We hope you found this questions and answers helpful, and we look forward to hearing from you soon!

Additional Services You May Need