Invisalign Cost in California
Are you planning to get Invisalign and don't know where to go? Come to Allure Dental Center in

Mountain View CA.

For more information, please

call us

or make an

online appointment.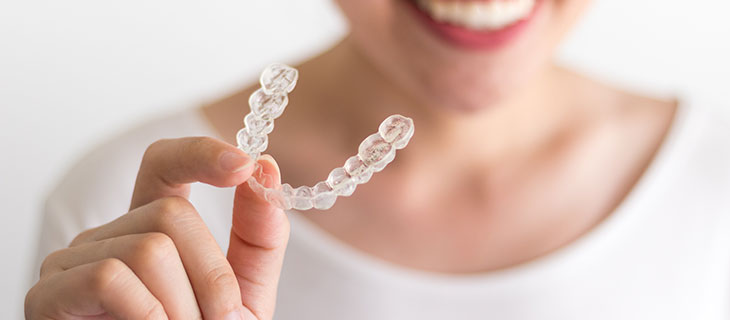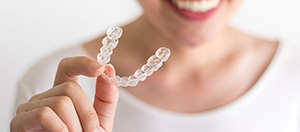 Invisalign is at the forefront of orthodontic treatments, providing effective teeth-straightening with a subtle, hard-to-notice appearance. Invisalign is just as effective as braces, and it comes with far more benefits, including easier teeth cleanings, less obtrusiveness in the mouth, and less visibility to other people.
How much does Invisalign cost with insurance?
The cost of Invisalign is different in each situation and depends on a number of factors, including:
The condition of the teeth
The severity of teeth's crookedness
The location of the practice
The dentist's or orthodontist's level of experience
How long the aligners are worn
The number of office visits needed
Based on the aforementioned factors, the cost of Invisalign can range from $3,000 to $8,500. The average cost for Invisalign Full, which most people use, is around $4,000, although there is no set price for Invisalign.
How much does Invisalign cost in California without insurance?
The cost of Invisalign in California varies based on geographic location, including urban, suburban, and rural areas:
In urban areas, Invisalign costs $6,500-$9,000
In suburban areas, Invisalign costs $5,500-$7,500
In rural areas, Invisalign costs $4,500-$6,000
Invisalign treatments are fairly expensive, but there are many good reasons for this and patients say the results of the treatment make the price worthwhile.
Every part of the treatment will go through a dentist or orthodontist, which gives them the chance to make adjustments as the need arises, as well as implement additional attachments and alter timelines where they see fit. This is the most drastic difference between Invisalign and at-home aligner services and this professional support promotes better results. Furthermore, regular checkups enable the dental professional to treat a wide variety of oral health conditions, as well as jaw misalignments like overbites and underbites. The average Invisalign treatment time is 12-18 months and requires office visits around every six weeks, and since the dentist or orthodontist's time, facilities, and equipment are not free, the price of Invisalign often costs more than other alternatives.
The best way to figure out how much Invisalign will cost is to visit a dentist offering this treatment for a consultation. Since the price of Invisalign is determined by individual factors, it is impossible to accurately predict how much Invisalign will cost without receiving a professional evaluation. To learn more about how much Invisalign will cost in your unique situation, visit Allure Dental Center today.
Is Invisalign cheaper than braces?
In the vast majority of cases, Invisalign is more expensive than braces. However, the price difference will vary case by case due to the complexity of the procedure and the uniqueness of each patient. The advanced technology the Invisalign lab offers comes at a higher price, and is only possible due to the years of research and experience Invisalign has had as the first aligner company to straighten teeth.
Where can I get Invisalign in California?
If you are looking for Invisalign in California, come to Allure Dental Center today! Our team of dental professionals is well-versed in custom-fitting Invisalign to achieve desirable results. Call our office today to book an appointment for Invisalign, we serve patients from Sunnyvale, CA; Mountain View, CA; Menlo Park, CA; Stanford, CA; Los Altos, CA; Loyola, CA; Atherton, CA; Cupertino, CA; Palo Alto, CA; Redwood City, CA; and surrounding areas.
If you want straighter, gapless teeth but do not want to have metal braces, come to Allure Dental Center today. Our dental professionals specialize in braces alternatives and can help you find the perfect solution in your unique situation. We have helped countless patients improve their smiles and confidence levels with our Invisalign treatments and want to help you, too! Call us today to book an appointment with our Invisalign specialist. We serve patients from Mountain View CA, Sunnyvale CA, Los Altos CA, Stanford CA, Menlo Park CA, Atherton CA, Loyola CA, Cupertino CA, Palo Alto CA, Redwood City CA, and surrounding areas.

Additional Services You May Need