No-Drill Cavity Repair Treatment Clinic in Bay Area
No drill cavity is repaired by filling the cavity without a drill and with clear resin to stop it from getting bigger. At Allure Dental Center, our dentists Dr. Trinh Lee and Dr. Suzanna Lee offer no-drill fillings that safely, professionally, and comfortably repair teeth that have developed cavities. For more information about our no-drill cavity repair, contact us or schedule an online appointment. We serve patients from Mountain View CA, and surrounding Bay Area cities.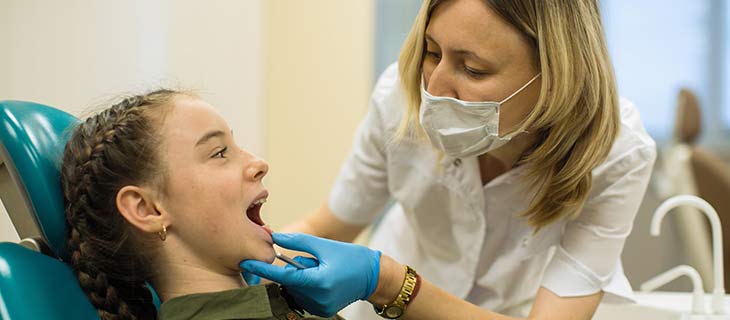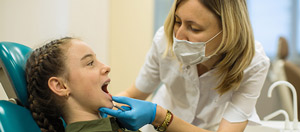 Table of Contents:
What is a no-drill filling?
How painful is drilling a cavity?
Can you fill a cavity without drilling?
What is the alternative to drilling cavities?
Thousands of people all over the world experience dental fear – especially when it comes to receiving needles or the drilling that can come along with various dental procedures. For years, this was the only option available when it came to cavity repair – but not anymore! No-drill fillings are an excellent alternative to traditional drilling practices, as they don't require the use of an invasive drill and often don't even require the use of an numbing agent or anesthetic.
What is a no-drill filling?

No-drill cavity repair is an efficient and innovative way of fixing cavities without the use of a traditional dental drill. With no-drill repair, air abrasion or hard tissue lasers are used to gently remove any decay in and around the tooth. This is a non-invasive process that requires no anesthetic – removing the need for needles from your procedure. Once the decay has been eliminated, a filling is then placed to protect the affected area and prevent further deterioration from occurring within and around the tooth.

With air abrasion, a powerful stream of tiny, aluminum oxide particles are blown onto the affected tooth which carries off decay. If lasering is being used, a combination of water, air, and laser energy are combined to remove decay on the tooth. Which method is used depends on what is offered at your facility and the specific training of your dental practitioner.
How painful is drilling a cavity?

The traditional way of treating a cavity is to drill into the teeth, remove the decay, and then place the filling. Typically, your dentist will numb the area before your treatment using either a numbing gel or by inserting a needle into the gum to numb the root of the tooth. You may feel a pinching/stringing sensation as the numbing is distributed and starts to take effect, however, there should be no pain during the actual process of drilling into the tooth.

When the local anesthetic begins to wear off, you may feel some mild pain and discomfort. You may also experience pain that radiates into your other teeth for a few days following your procedure. This is only temporary and should subside within 2-7 days.

In contrast, repairing cavities with either air abrasion or laser treatment is typically less painful or completely painless. There is typically no need for numbing, there are no loud drilling noises, and less of your overall tooth structure is compromised.
Can you fill a cavity without drilling?

Through air abrasion or laser techniques (also known as "no-drill fillings"), tooth decay can be treated and repaired without any drilling. They eliminate decay in a minimally invasive way, allowing for a filling to be placed without abrasive drilling practices. These alternative techniques have proven to be a safe, effective, noiseless, heatless, and minimally invasive alternative to traditional fillings.
 
The goal of air or laser abrasion is to identify early signs of decay and remove them to preserve more of the natural tooth. These techniques, combined with composite resin fillings, restore functionality and strength to the affected tooth.
What is the alternative to drilling cavities?

No-drill dental fillings are an alternative to traditional filling which require the dental practitioner to drill into the affected area to remove decay. Using no-drill techniques, laser light or air abrasion is used to destroy the bacteria in the cavity of the tooth gently and safely.

Once the bacteria is removed, the newly cleaned tooth cavity in is thoroughly cleaned and a filling is placed to prevent any further damage to the tooth. This procedure is minimally invasive, doesn't require numbing or freezing, and is relatively pain-free during and after the procedure.

If you have questions about no-drill fillings, or would like more information about this service, contact us at Allure Dental Center. We would be happy to discuss your treatment options with you so you can feel confident in your decision moving forward. Reach out today or book in for an appointment online at your earliest convenience. We serve patients from Mountain View CA, Sunnyvale CA, Los Altos CA, Stanford CA, Menlo Park CA, Atherton CA, Loyola CA, Cupertino CA, Palo Alto CA, Redwood City CA, and surrounding areas.

Additional Services You May Need