Wisdom Tooth Dentist in Mountain View CA
Are you in search of a specialist for wisdom tooth pain? Don't look further and come to Allure Dental Center. For more information, call us or visit us online to book an appointment. We serve patients from Mountain View, CA and surrounding Bay Area cities.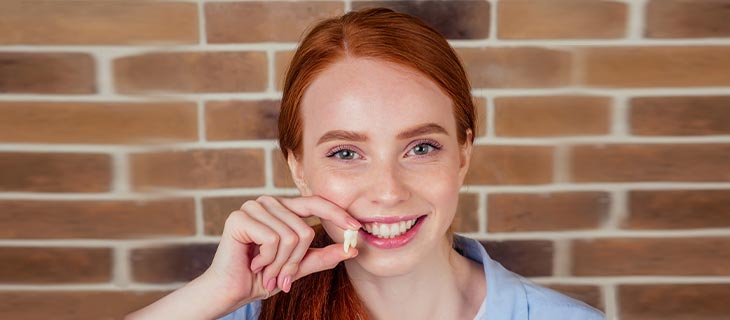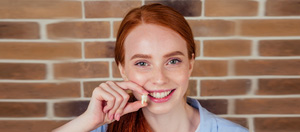 Table of Contents:
What are wisdom teeth?
How do dentists check for wisdom teeth?
Do I need to go to the dentist when experiencing wisdom tooth pain?
What are some potential problems that wisdom teeth can cause if not removed?
What are wisdom teeth?

A wisdom tooth is the last tooth to emerge from your gums at the back of your mouth. The wisdom teeth are usually located at each corner of the mouth. Usually, wisdom teeth appear in late childhood or early adolescence. Since wisdom teeth cannot fully develop before all other adult teeth, it is often difficult for them to develop.
 
There are times when wisdom teeth emerge at an angle or become stuck and only partially emerge due to a lack of space. As a result of this type of growth, wisdom teeth become impacted.
How do dentists check for wisdom teeth?

Typically, wisdom teeth may be discovered through an X-ray. In a panoramic X-ray, all of your teeth and jaws can be seen together, allowing you to determine the position of your wisdom teeth.
 
It is possible to know your wisdom teeth are growing in without an X-ray if you notice some unpleasant symptoms. You may experience jaw pain, swelling of the gums behind your second molars, bleeding or tender gums, bad breath, and a bad taste in your mouth when your wisdom teeth are about to break through.
 
You may occasionally feel a sharp stab, but the pain is usually mild. You may also experience pain or discomfort when chewing with the molars around your wisdom teeth. An impacted wisdom tooth is one that has difficulty breaking through the gum line or is stuck under the gum line.
Do I need to go to the dentist when experiencing wisdom tooth pain?

Wisdom tooth pain can range from being a cause of irritation to potentially serious health complications, in either case visiting the dentist for wisdom tooth pain is the best course of action.
 
Wisdom tooth impaction can cause pain and infection. Brushing these teeth can be challenging. When food and bacteria get stuck between a wisdom tooth and its surrounding teeth, it can cause tooth decay and gum infection called pericoronitis. It is common for wisdom teeth that are crowded to lean sideways and rub against the cheeks. As a result, cheek ulcers and chewing difficulties may develop.
 
An abscessed tooth or dental abscess can cause severe pain and discomfort. Some people delay treatment because they cannot get an appointment with a dentist or are worried about paying for an ER or urgent care visit because they suffer from dental pain or infection.
What are some potential problems that wisdom teeth can cause if not removed?

Your wisdom teeth may not need to be removed if they grow in properly, are healthy, can be cleaned as part of your daily hygiene routine, and are properly positioned and properly biting with opposing teeth. Choosing not to remove wisdom teeth can lead to a host of problems when these conditions are not met.
 
If wisdom teeth remain completely hidden within the gums, they could cause problems. It is possible for wisdom teeth to become trapped (impacted) within your jaw when they cannot emerge normally. This can lead to infection or a cyst that can damage other teeth roots, or the bone supporting the roots. There is a possibility that wisdom teeth will emerge partially through the gums.
 
It may be difficult to see and clean a partially emerging wisdom tooth passageway, which can attract bacteria that cause gum disease. Unless wisdom teeth have enough space to grow properly, they may crowd or damage nearby teeth.
 
Infections in the mouth can cause serious or long-lasting complications if left untreated. Fortunately, dental infections are rarely life-threatening thanks to improved dental hygiene, modern dentistry, and antibiotics. Your infection may spread to other parts of your body if you wait too long to treat it, such as your jawbone, cheek, and neck.
 
Bloodstream infections, heart attacks, and brain infections are rare but can be life-threatening in rare cases. Whenever you experience any symptoms of a tooth infection, you should seek medical attention right away, and you should also see a dentist regularly for preventative care. If you fail to do this, you will end up paying more for your treatment in the long run, and you may end up with serious health problems.
 
Those suffering from wisdom tooth pain can visit Allure Dental Center where staff will determine the best course of action to bring patients swift relief from their symptoms. For more information, call us to talk to our professionals. We serve patients from Mountain View CA, Sunnyvale CA, Los Altos CA, Stanford CA, Menlo Park CA, Atherton CA, Loyola CA, Cupertino CA, Palo Alto CA, Redwood City CA and surrounding Bay Area Cities.

Additional Services You May Need