Top Cosmetic Dentistry in Mountain View CA
A better, brighter smile is a wonderful thing. It can lighten up a conversation or even a whole room of people, and it's what we have to offer you here at Allure Dental Center! We're your local provider of cosmetic dentistry near Palo Alto, CA. You can get a great number of dental services with us, with anything from a simple crown to a complete smile makeover. Call us for more information or request an appointment online.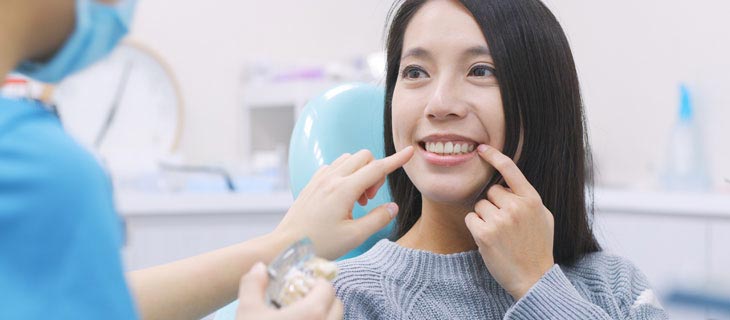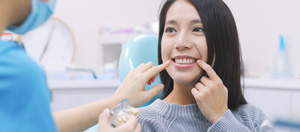 Table of Contents:
What does cosmetic dentistry include?
What is the best cosmetic dental procedure?
How do I find a good cosmetic dentist?
Do you provide cosmetic dentistry near Palo Alto, CA?
What does cosmetic dentistry include?

In cosmetic dentistry, the goal is to give patients a better, brighter smile. This means that any patients with stained, gapped, or misaligned teeth or other cosmetic issues can have their issues fixed with cosmetic dentistry. In some cases, a good amount of work is needed, so some patients might opt for a combination of treatments or a complete smile makeover.

Because cosmetic dentists are also regular dentists who want to take care of patients' teeth and keep them healthy, cosmetic dentists also provide restorative procedures that can also help to improve smiles. Restorative dentistry, like fixing chipped teeth, can be complementary to cosmetic dentistry.

To give you a better idea of what cosmetic and restorative dentistry are all about, here are a few of the applicable services we offer at our clinic:

– Clear braces (Invisalign)
– KöR teeth whitening and ZOOMⓇ teeth whitening
– Dental bonding
– Cosmetic contouring
– Porcelain veneers
– Tooth-colored dental fillings
– Cosmetic crowns
– Dental implants
– Complete smile makeovers (a combination treatments)
– And more!
What is the best cosmetic dental procedure?

The best cosmetic dental procedure is the one that will have the biggest impact on your smile! There isn't any ideal dental procedure for every patient, as each patient is different and has different cosmetic needs. For example, a patient with stained teeth will benefit from teeth whitening, but a patient with a missing tooth will want a dental implant. Some patients need multiple procedures in one.

Some procedures tend to be more common and popular than others, though. One is teeth whitening. It's so popular because so many patients benefit from it and appreciate the white, bright smile they get from it. It's also a pretty quick and simple procedure. For deeper stains or chipped teeth, dental bonding can help a lot.

Many kids and even some adults appreciate the benefits of Invisalign clear braces. These braces offer the same benefits as regular braces, but they're practically invisible to the eye!
How do I find a good cosmetic dentist?

You could search online for something like "cosmetic dentistry near Palo Alto CA," and then research the professionals that come up in the search. You could also ask your family or friends if they would recommend a particular cosmetic dentist. Of course, you could just come see one of our fully capable cosmetic dentists here at Allure Dental Center!

Our dentists are Dr. Trinh Lee and Dr. Suzanna Lee. These professionals are among the highest rated dentists in the Bay Area of California, and you can read all about them here. You're also free to contact us to learn more about the dentists and the cosmetic services we offer.
Do you provide cosmetic dentistry near Palo Alto, CA?

Yes! Our clinic is near you in Palo Alto at 570 N. Shoreline Blvd, Mountain View, CA 94043, and we provide cosmetic dentistry services here.

The best way to find out whether a dentist is right for you and your needs is to have a consultation with one! To book a consultation with any of our dentists, give us a call today or go ahead and book a consultation with us online.

We look forward to speaking with you soon here at Allure Dental Center!

Additional Services You May Need