How Can Your Smile Be Improved?
At Allure Dental Center, our comprehensive smile makeover treatments will transform your smile. We provide dental implants, sleep apnea treatment, braces, dental implants, and much more! Our dentists Dr. Trinh Lee and Dr. Suzanna Lee are experts in cosmetic dentistry and can create beautiful smiles to help you achieve your smile goals. For more information, contact us or schedule an online appointment. We serve patients from Mountain View, CA and surrounding Bay Area cities.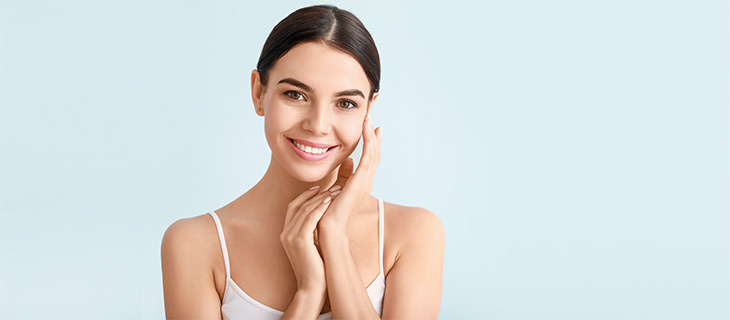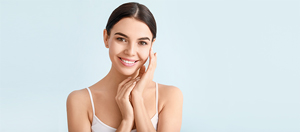 Table of Contents:
What does a smile makeover consist of?
What is the best smile makeover?
How is a smile correction done?
How do you fix my crooked teeth without braces?
Welcome to Allure Dental Center where our dentists are dedicated to making your smile shine bright with confidence! We are proud to have some of the top-rated dentists in San Francisco. Our dental offices provide a range of services including cosmetic dentistry, dental implants, sleep apnea treatment, braces, orthodontics, and restorative dentistry. One of our most loved cosmetic dentistry treatments is our complete smile makeover. Below is all the information you need to know about a smile makeover and how it can make your smile shine bright!
What does a smile makeover consist of?

A smile makeover is a combination of cosmetic and functional dental treatments including teeth whitening, veneers, dental caps, porcelain bridges, and crowns. Our clinic is fortunate enough to have state-of-the-art smile simulation software that allows our dentists to pinpoint your exact makeover needs to get the smile of your dreams. We also take into consideration your overall face shape, appearance, hair color, skin complexion, lip coloration, and gum coloration to make sure your smile is absolutely perfect.
What is the best smile makeover?

There are a few popular makeover options that are used at Allure Dental Center.

1- Teeth Whitening
Professional teeth whitening lightens your teeth without damaging the enamel. Getting your teeth whitened by a dental expert is much more reliable and quicker than at-home whitening treatments. If you have stubborn tooth stains, this could be a great option for you. Power whitening can give your teeth the perfect shade of white within only one short treatment.

2- Veneers
Veneers can fix a plethora of tooth issues such as cracked teeth, permanently stained teeth, and oddly shaped teeth. Essentially, veneers are thin tooth-colored covers that permanently stick to the surface of your damaged teeth. There are four types of veneers, but porcelain veneers are the most popular option.

3- Porcelain Bridges
Porcelain bridges are natural-looking dental prosthetics used to replace many missing teeth. Whether you were hit in the face with a hockey puck or accidentally fell on your face, a porcelain bridge can make it look like there is no damage to your beautiful smile.

4- Crowns
Dental crowns are used to permanently fix cracked and damaged teeth. They not only make your teeth look completely healthy, but they also act as protection against further damage and help to restore the shape of your original, undamaged tooth.
How is a smile correction done?

A smile correction can be done through many different cosmetics and dental treatment options including:

– Botox
– Veneers
– Teeth whitening
– Aesthetic lip repositioning
– Dental caps
– Crowns
– Porcelain bridges
– Dental implants
– Composite bonding
– Invisalign
– Gum contouring

Your dentist will go over the best treatment options for you and your unique dental needs. By the end of your smile makeover, we believe you will come out a happier, healthier, and more confident person. It is such a privilege to watch our patients smile proudly!
How do you fix my crooked teeth without braces?

Straightening crooked teeth can decrease jaw discomfort, improve oral hygiene, reduce migraines, help with TMJ, and more. There are ways we can fix crooked teeth without braces such as veneers, Invisalign, and dental bonding. Veneers cover your teeth with a professional-grade thin porcelain cover. These covers are permanent and can completely fix your misaligned smile and crooked teeth. Invisalign is similar to braces but is clear and removable. This treatment slowly straightens your teeth and gives you permanent results that will last a lifetime. Dental bonding addresses crooked teeth by putting a carefully crafted color-matched composite material on the areas of your teeth that have minor issues.

A smile makeover can improve your self-esteem, dental health, and overall facial appearance. If this sounds like a treatment plan you're interested in, please contact Allure Dental Center to book a consultation with one of our smile makeover specialists. We are incredibly excited to see your smile glow with an Allure Dental Center smile makeover! We serve patients from Mountain View CA, Sunnyvale CA, Los Altos CA, Stanford CA, Menlo Park CA, Atherton CA, Loyola CA, Cupertino CA, Palo Alto CA, Redwood City CA and surrounding Bay Area Cities.

Additional Services You May Need