Restorative Dentistry Specialist in Mountain View, CA
Restorative dentistry involves repairing or replacing teeth. The primary goal of restorative dentistry is to improve oral health and chewing function. Crowns, bridges, and implants are common dental restorations. Get a consultation with our dentists Dr. Trinh Lee and Dr. Suzanna Lee if you have rotting, damaged, or missing teeth. They may help in the restoration of the health, function, and aesthetics of your smile. For more information, contact us or schedule an online appointment. We are conveniently located at 570 N Shoreline Blvd Mountain View, CA 94043.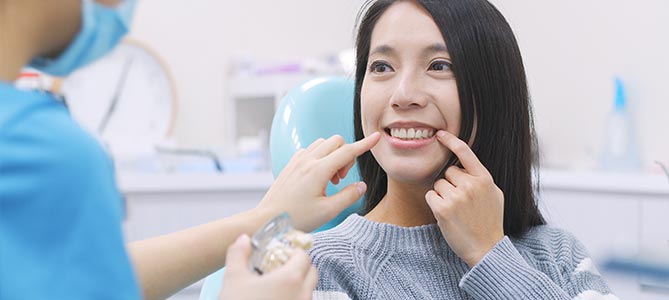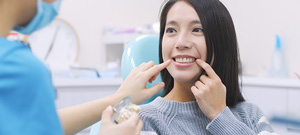 Table of Contents:
What does a restorative dentist do?
What dental procedures are considered restorative?
Is restorative dentistry the same as prosthodontics?
Are dentures restorative?
What does a restorative dentist do?

A restorative dentist is an oral health care provider who is further specialized in treatment that addresses tooth loss and damage. The purpose of restorative dental medicine is to improve your dental health and appearance. We strive to make you feel secure in your health and confident in your smile. There are numerous procedures that can be performed to restore tooth loss, including fillings, crowns, bridges, dentures, and many more.
What dental procedures are considered restorative?

There are several procedures that can be restorative. For example, if you have teeth that have been chipped or broken, a filling can restore tooth loss. Composite tooth fillings are matched to your specific tooth color and can be shaped as necessary to make your smile even. Dental crowns may be used if a filing is not the best treatment option for tooth loss.
 
Our dentists are certified in the use of Chairside Economical Restoration of Esthetic Ceramics, also known as CEREC crowns. This type of crown is more natural and can be customized in a day, reducing the wait weeks before application. If a filling is not adequate, but a crown is unnecessary, dental inlays or onlays may be used.
 
A dental bridge may be used if you have lost an entire tooth. In this treatment, an application consisting of three porcelain crowns fused in a row, is layed with the middle filling the space of the missing tooth, and the outer crowns hold it in place. Further, dentures can be used to restore various oral functions and your smile. These appliances can be permanent, or they can be removable. Additionally, dentures can replace any number of teeth, whether it be one or all thirty-two.
Is restorative dentistry the same as prosthodontics?

Prosthodontics is a branch of dentistry that focuses on more complex treatments of the oral structures, including various restorative techniques such as dentures.

Restorative dentistry is a broad term and can include simple to complex treatments that address missing teeth or broken teeth. For this reason, restorative dentistry and prosthodontics are not the same, though they heavily overlap. Additionally, a prosthodontist has a higher and more specialized education compared to a general dentist.
Are dentures restorative?

Yes, dentures are considered restorative as they replace missing teeth, allowing for better oral functioning. For example, the ability to chew or talk can be impacted by damage or loss of the teeth. Further, dentures can restore the smile and make you feel more confident in your appearance.
 
Dentures may be partial, only replacing a few teeth or one tooth, or they can be full, in which all of the teeth are replaced. Further, dentures can be permanently implanted into the gums and jaw, or they can be removable. Though these are commonly used to treat tooth loss and damage in older persons due to aging, you could also benefit from dentures if your tooth loss has occurred under other circumstances, such as a sports injury.
 
At Allure Dental Center, our top dentists, Dr. Trinh Lee and Dr. Suzanna Lee offer several restorative dentistry treatments, including fillings, dentures, implants, crowns, bridges, and root canal therapy. We also offer many other cosmetic, general, and pediatric treatments and treatments for sleep apnea.
 
If you believe you could benefit from any of these services or are searching for a new dentist, please reach out to us, and we will have you seen as soon as possible. You may make an appointment with us by giving our office a call during business hours, or you can make an appointment online at any time for your convenience. We are eager to get you started on your journey to improve oral health and aesthetics, and we look forward to hearing from you! We serve patients from Mountain View CA, Sunnyvale CA, Los Altos CA, Stanford CA, Menlo Park CA, Atherton CA, Loyola CA, Cupertino CA, Palo Alto CA, Redwood City CA and surrounding Bay Area Cities.

Additional Services You May Need