Dental Crown Cost in Mountain View, CA
A dental crown is a highly effective treatment for restoring a tooth that has been damaged in the past. The cost of a dental crown depends on the crown's material and the dentist's experience. At Allure Dental Centre, our experienced dentists, Dr. Trinh Lee, and

Dr. Suzanna Lee

, offer some of the top dental care, including dental crowns for single or multiple tooth restoration and damaged or infected tooth repair. For more information, contact us or schedule an online appointment. We are conveniently located at

570 N Shoreline Blvd Mountain View,

CA 94043

.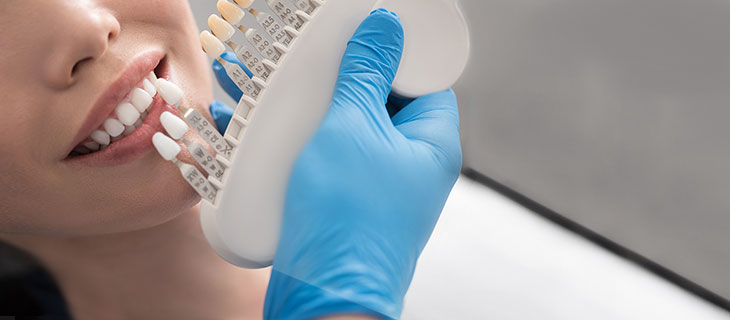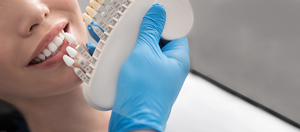 Table of Contents:
How much does a crown cost in California?
How much does a crown cost in California without insurance?
What is the standard cost for a crown?
Our services cover every area of dentistry including orthodontics, cosmetic dentistry, restorative dentistry, implants, and more. Dental crowns are one of the major reasons patients come into our offices. If you've ever had a damaged tooth that needed long-term protection and coverage, you may have gotten a dental crown to fix the problem. Dental crowns are tooth-shaped/ tooth-colored caps that are placed over damaged teeth in order to restore appearance and strength. Continue reading to learn more about dental crown costs in Mountain View, California!
How much does a crown cost in California?

Dental crown costs can get up to $3000 in California; however, your insurance will likely pay for most of your dental costs. Allure Dental Care accepts dental insurance policies from the following companies:

– Aetna
– Aflac
– Anthem
– Beam ins
– Careington
– Cigna
– Delta Dental
– Dental Select
– Dentegra
– Guardian
– HealthEquity
– HealthNet
– Humana
– Metlife
– Premera
– Premier Access
– Principal
– Sunlife
– United Concordia
– UnitedHealthcare

If your insurance company didn't make this list, don't worry! Give us a call to discuss your current insurance policy and our financial coordinator will help you sort it out. If your treatments at Allure Dental Care are for some reason not covered by dental insurance, we have two financing options, LendingClub and CareCredit. These third-party financing options can help you get the immediate dental care you need without having to be stressed about paying the entire fee upfront. We take financing very seriously and will do our very best to make sure you get the dental care you deserve!
How much does a crown cost in California without insurance?

The cost of your dental crown will vary depending on the material used and the complexity of placement. Without insurance, dental crowns in California can cost anywhere from around $500-$3000 per tooth. Porcelain dental crowns can be anywhere from about $800-$3000 whereas gold teeth caps can cost around $600-$2500. The most affordable dental crown option is a porcelain material fused with metal that will cost around $500-$1500. This type of crown is best for those without insurance; however, you should consult with your dentist and see what dental crown they suggest for your specific tooth issue. Dental crown replacement prices are easier to pinpoint; replacements are typically between $900-$1500 per tooth.
What is the standard cost for a crown?

The standard cost for a dental crown is around the $1000 range. There are a few factors that your dentist will have to consider when pricing your dental crown procedure:

1- The complexity of the tooth damage – especially if a root canal has to be performed or a tooth has to get extracted unexpectedly

2- The diagnostic costs of your dental office – you will need to get x-rays and possible appointments prior to the dental crown procedure

3- The materials used to make the dental crown – as previously stated, there are porcelain dental crowns, gold teeth caps, and a combination of porcelain and metal

4- The tooth location – metal dental crowns, the most affordable option, can only be used on certain tooth locations

5- Aftercare – depending on how the dental crown treatment goes, you may need to see your dentist for additional appointments afterward.

For additional information about pricing and financing at Allure Dental Center, please contact our friendly offices and we can answer any questions you have. Our front desk can help you fill out insurance claims or set you up with affordable out-of-pocket options. We want you to focus more on fixing your damaged tooth than worrying about financing. This is why our dental offices are always here to walk you through all money and insurance matters. Our team is happy to help you get your flawless smile back! We serve patients from Mountain View CA, Sunnyvale CA, Los Altos CA, Stanford CA, Menlo Park CA, Atherton CA, Loyola CA, Cupertino CA, Palo Alto CA, Redwood City CA and surrounding Bay Area Cities.

Additional Services You May Need