Dental Implant Costs in Mountain View Bay Area CA
Top rated dentists Dr. Trinh Lee and

Dr. Suzanna Lee

at Allure Dental Center specialize in tooth implants and offer quality and affordable dental care. For patients, dental implants can be expensive, but we welcome you to contact us to discuss your options. For more information, contact us or schedule an online appointment. We serve patients from Mountain View CA, and surrounding Bay Area cities.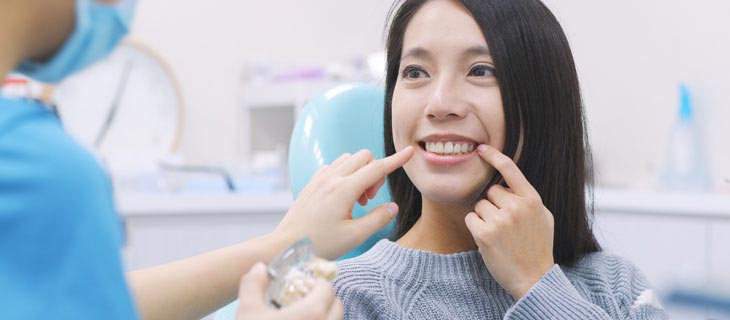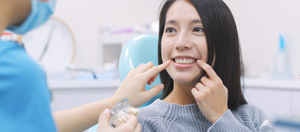 Table of Contents:
What are dental implants?
What are the benefits of dental implants?
What should I expect from a dental implant procedure?
How much do dental implants cost?
Will insurance cover dental implants?
What are dental implants?

Dental implants are artificial roots made from titanium metal that fuse with your jawbone to replace the natural roots of your teeth or tooth. They replace missing roots and are used to anchor replacement teeth, crowns, bridges, dentures, or facial prostheses in a proper position.
What are the benefits of dental implants?

There are many great benefits to dental implants! Dental implants look and feel like your own teeth so you can count on an improved and hassle-free smile! Unlike dentures or other tooth replacement procedures which restrict food choices and change your sense of taste, need to be removed for cleaning, and sometimes fall out accidentally, dental implants do not feel uncomfortable while eating or interfere with your sense of taste, allow for easy cleaning, and are fixed in place so you do not have to worry about them falling out while laughing, talking, or eating. Moreover, dental implants last a very long time, even a lifetime! So, if you choose to get a dental implant procedure done, it will be a one-and-done type procedure in all likelihood.
What should I expect from a dental implant procedure?

At Allure Dental Center, your dental implant procedure will be performed by either Dr. Trinh Lee or Dr. Suzanna Lee, both of whom are American Board of Oral Implantology implant specialists. Prior to the actual procedure, you will have an initial consultation to discuss your medical history and hopes for the procedure. Your implant specialist will also examine your mouth and take x-rays of your jaw, teeth, and skull to ensure that you are fit for the procedure.

If you are deemed fit for dental implants, your implant specialist will proceed with the procedure. The first stage of the procedure involves placing the dental implant beneath the gums and into your jawbone. After it is in place, the gums are stitched back up. In some cases, depending on your medical history, jawbone condition, and the materials and techniques used, your gums will need to heal before moving on to the second stage of the procedure. If so, the procedure will take place over a course of several months. At Allure Dental Center, we use the Simplified Microsurgical Implant Lifelike Esthetics (SMILE) technique, which immediate placement of the implant and provisional crown so you can get the procedure over with in one sitting.

During the second stage of the procedure, your implant specialist will attach an abutment to the implant. The abutment connects and holds the crown that caps the dental implant securely to the implant. Finally, a prosthetic tooth is made and attached to the abutment. The prosthetic tooth looks and feels like a natural tooth, so you don't need to worry about it feeling uncomfortable or standing out in an unflattering way.
How much do dental implants cost?

The cost of dental implants varies according to each individual treatment, depending on the number of appointments and how many replacement teeth are required. According to an article from The New York Times, the cost of dental implants for a single tooth ranges from $3,000 to $4,500. While some dental implant procedures may offer treatment at an exceptionally low price, it is extremely important to ensure that your procedure is being done by a credentialled implant specialist and that all of the necessary steps are being followed. Otherwise, the health of your teeth and jawbone may suffer, and this will end up costing you extra in the long run.

Our implant specialists will provide you with an estimated cost prior to the procedure during your initial consultation so that you know in advance how much the procedure will cost.
Will insurance cover dental implants?

Most insurance plans will cover at least a portion of your dental implant procedure. It is a good idea to contact your insurance provider directly to determine what percentage of the procedure they will cover and if there is a co-payment required on your part. At Allure Dental Center, we accept most major insurance providers and also offer financing plans! For more information, please visit our Insurance and Financing page.

If you have more questions about our dental implant procedures at Allure Dental Center or would like to book an appointment, we would love to hear from you! You can either call us or book an appointment online. Allure Dental Center is located at 570 N. Shoreline Blvd in Mountain View, California and is open during the following hours: Monday to Thursday 9:00 AM to 6:00 PM.

We are looking forward to meeting you!

Additional Services You May Need