What Are the Pros and Cons of Having Dentures?
Do you want to get dentures but you are not sure if they are good for you? Get a consultation at Allure Dental Center with our professionals. For more information, call us or visit us online to book an appointment. We serve patients from Mountain View, CA and surrounding Bay Area cities.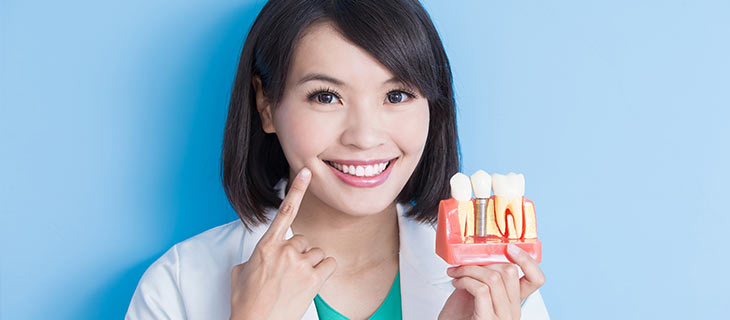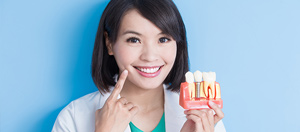 Table of Contents:
What is the best type of dentures?
Are dentures as good as teeth?
Is it better to get implants or dentures?
What are the pros and cons of having dentures?
What is the best type of dentures?

The best type of dentures available will fully be dependent on what type of denture you will need. With so many different types available, you will need to schedule a consultation to fully address with one of our denture specialists, which denture will be best for you, as many may seem similar, but will offer different benefits.
 
A few of the different types of dentures that we can provide include:
 
– Traditional complete dentures
This is the full denture replacement type of dentures where it replaces both the upper and lower sets of teeth with dentures. This specific type will sit on the gums, these are one of the best if you happen to have all of your teeth removed, or if you have lost all of your teeth.
 
– Partial dentures
Partial dentures are the best option when you are only missing a few teeth. Partial removable dentures will connect to a metal framework which will hold all of the dentures in place.
 
– Implant-supported dentures
Implant-supported dentures need a solid foundation which is known as artificial roots for any missing teeth. Dental implants are often used so the dentures can be secure, but also look natural looking and last a long time.
 
– Snap-on dentures
These types of dentures are great for stability, as they literally snap into place with the help of anchors and existing teeth or dental implants. Often patients who do not have any teeth will choose this option with dental implants as support.
 
– Custom dentures
Custom dentures are created to replace missing teeth, and are specifically designed to each individual patient's preferences and smile structure.
 
Finally, after acknowledging all of the types we have to offer, reviewing a few things including finances, comfort, and dental requirements will provide the exact best type of dentures for you.
Are dentures as good as teeth?

Dentures aesthetically look like regular teeth. Unless using a magnifying glass to inspect your teeth, to the natural eye, they look the same as the rest of your natural teeth. Over time, if you do not take care of your surrounding natural teeth, and they become yellow, it can be noticeable; otherwise, they look natural. Dentures also work great for chewing or drinking, as you can do this like you normally would with natural teeth, you will just need time to practice to get used to having a different appliance in there. Finally, your oral care routine shouldn't have to change much. As long as you are brushing your teeth a minimum once a day, flossing, and using mouth wash, your teeth and the dentures should be taken care of.
 
Our denture specialists will provide aftercare instructions on how to properly maintain and care for your new set of dentures. If you have any questions in regards to your dentures, you can ask any questions to one of the specialists.
Is it better to get implants or dentures?

The better option will come down to a few things that each individual person will take into account differently, and may rate differently. These things include:
 
– Price
Dentures will always win over dental implants for cost, as they are a much more economical option, but they do need to be replaced once every 5 to 10 years.
 
– Look
Dentures and dental implants both look like natural, regular teeth. It is quite difficult to tell them apart.
 
– Chewing
Both dentures and dental implants provide the ability to chew and eat food with your new teeth.
 
– Care
If you have a great oral care practice in place, this will not be altered; however, if you need to work on taking care of your natural teeth, you may have one of our specialists review and go over what needs to be corrected to ensure they are properly taken care of.
 
– Number of teeth missing
If you are missing on average one or two teeth, then a dental implant may be the better option for you; however, if you are missing more than two, dentures is the better option.
What are the pros and cons of having dentures?

A few of the advantages of choosing permanent dentures include:
 
– Shorter surgery time
– Shorter healing time after surgery
– Easily eat and speak with them in
– Even distribution of biting force
– Robust
– Long-lasting
– Fuss-free maintenance
– Dental implants required are minimal
– Provides a more natural and youthful appearance
– Fits better

For more details about dentures, call us to talk to our professionals. We serve patients from Mountain View CA, Sunnyvale CA, Los Altos CA, Stanford CA, Menlo Park CA, Atherton CA, Loyola CA, Cupertino CA, Palo Alto CA, Redwood City CA, and surrounding Bay Area Cities.

Additional Services You May Need