When Do You Need Wisdom Teeth Removal?
Many patients decide to remove their wisdom teeth as a preventative measure before problems arise. Nevertheless, wisdom teeth can cause a range of health issues that makes their removal imperative for some patients. Wisdom teeth removal is provided at Allure Dental Center by our providers Dr. Trinh Lee and Dr. Suzanna Lee. For more information, contact us or request an appointment online! We are conveniently located at 570 N Shoreline Blvd Mountain View, CA 94043. We also encourage new and existing patients to visit us online for directions to our leading dental clinic. Visit us today and smile with confidence again!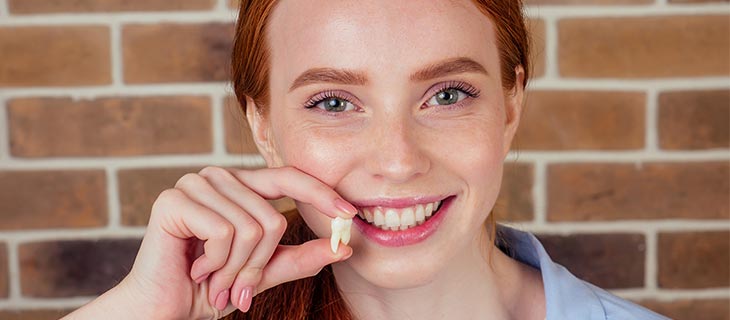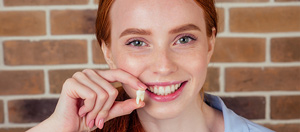 Table of Contents:
When do you need wisdom teeth removal?
How painful is wisdom teeth removal?
How many hours does it take to recover from wisdom teeth removal?
What not to eat after wisdom teeth removal?
When do you need wisdom teeth removal?

There is no one-size-fits-all time to have your wisdom teeth removed, each patient will differ, and some individuals may not need them removed at all. Many dental professionals and oral surgeons recommend considering the removal of impacted wisdom teeth before reaching the age of 20.

This timing is preferable because it is generally easier to extract these teeth when their roots and surrounding bone structures are not yet fully developed and are relatively softer. As a result, many young individuals opt to have their wisdom teeth removed as a preventive measure before they start causing complications.

When it becomes apparent that wisdom teeth are causing problems or when X-rays indicate potential issues in the future, it becomes necessary to contemplate their removal. One of the most common indicators of impending problems is experiencing discomfort or pain at the back of the mouth as these teeth begin to emerge or create issues. However, it's important to note that the impact of wisdom teeth isn't limited to oral discomfort; they can also cause discomfort in other areas of the body, serving as a signal for their removal.

Pain originating in the mouth or jaw can sometimes radiate to the head, further emphasizing the need for action. However, the absence of pain does not necessarily mean everything is fine. Wisdom teeth can become impacted, which means they are unable to properly emerge through the jaw and into the mouth.


This could be due to insufficient space in the mouth or their improper angle of growth. Additionally, impacted wisdom teeth may exert pressure on adjacent teeth, potentially causing damage. Other signs and symptoms wisdom teeth removal may be necessary include inflamed or bleeding gums. Therefore, monitoring the condition of your wisdom teeth and considering removal when necessary is essential for maintaining oral health.
How painful is wisdom teeth removal?

In most cases, patients receive a local anesthetic when having their wisdom teeth removed and undergo no pain in the procedure itself because the area is numb. And although everyone will experience the procedure differently, most individuals experience little to no pain following the surgery.

Oftentimes, patients can return to work or school with no downtime, and they may only notice mild discomfort and swelling for a couple of days. Pain relief medication may be prescribed, when necessary, as well to help patients recover from wisdom teeth removal.
How many hours does it take to recover from wisdom teeth removal?

The average recovery period for wisdom teeth removal typically spans from one to two weeks. However, for most individuals, it's possible to return to their regular routines, such as school or work, within a shorter time frame, typically within a day or two. Your treatment plan encompasses all aspects of recovery, and adherence to the home-care instructions provided by the experts at Allure Dental Center can ensure a swift and complication-free recuperation.

The level of pain can vary from person to person, but many individuals tend to experience heightened pain and swelling around the third or fourth day following the procedure.

Generally, after reaching the peak of discomfort and swelling, a gradual reduction in these side effects should become noticeable. Should you encounter severe or prolonged pain emanating from the extraction site that persists beyond the 10-day mark, it is advisable to promptly contact your provider.
What not to eat after wisdom teeth removal?

You can eat food immediately after your appointment, provided you feel comfortable doing so. It is crucial to steer clear of certain foods that may potentially cause irritation or become trapped in the extraction site, potentially leading to infection.

Foods that crumble easily or break into small fragments, such as cookies, chips, crackers, popcorn, or those containing nuts, should be avoided. Additionally, it is advisable to stay away from acidic and spicy foods to facilitate a smoother recovery process.

It is advisable to adhere to a soft food diet during the initial days of recovery and gradually incorporate more solid foods as your comfort level permits.

Wisdom teeth removal is available at Allure Dental Center. For more information, contact us or schedule an appointment online. We serve patients from Mountain View CA, Sunnyvale CA, Los Altos CA, Stanford CA, Menlo Park CA, Atherton CA, Loyola CA, Cupertino CA, Palo Alto CA, Redwood City CA and surrounding Bay Area cities.

Additional Services You May Need