Tooth Extraction: Cost, Procedure, Aftercare, and Recovery Q&A
Tooth extractions are never fun but are often necessary to ensure proper oral health. Our dentists Dr. Trinh Lee and

Dr. Suzanna Lee

at Allure Dental Center will provide you with any information you may need regarding this procedure, but make sure to ask any other questions you may have to make sure that you are completely prepared. This is a very minimal surgical procedure, but proper aftercare can make sure that recovery is a breeze. For more information, contact our office or book an appointment online now. We are conveniently located at 570 N. Shoreline Blvd, Mountain View, CA 94043.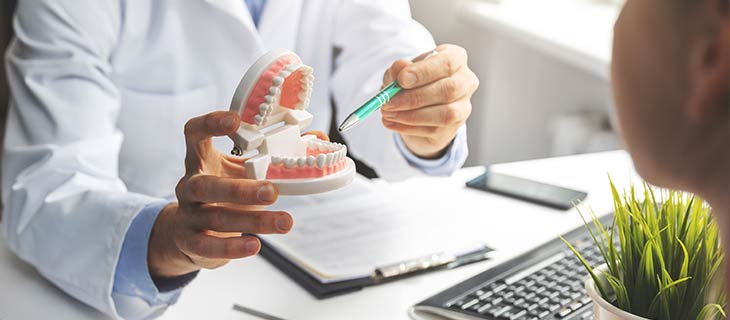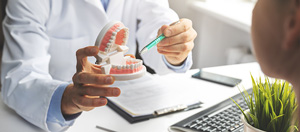 Table of Contents:
How much does it cost to extract a tooth with and without insurance?
How long does a tooth extraction usually take?
How long does it take to recover from an extracted tooth?
What are the dos and don'ts after a tooth extraction?
How much does it cost to extract a tooth with and without insurance?

The total amount that you will have to spend on a procedure such as a tooth extraction depends entirely on your coverage. Many dental plans are able to provide anywhere from 50% to 80% of coverage on necessary dental procedures such as an extraction, but to know more accurate estimates, you will have to reach out to your dental insurance provider to see what all your coverage includes. Total costs before or without insurance can be anywhere from $200 to $700 per tooth for extractions that are considered simple and for teeth that are erupted (are visible in the gum line). Extractions of teeth that are impacted (growing at the wrong angle, thus causing damage or complications to surrounding teeth) are a bit more complicated and usually require more anesthesia, increasing their cost per tooth to be averaging around $350 to $550. Both types of extractions can quickly increase in total per tooth (up to over $1,000 for impacted teeth in some cases) depending on how complicated the procedure ends up being.
How long does a tooth extraction usually take?

The entire process of having a tooth extracted is actually fairly quick, ranging closer to 20 to 40 minutes if only one tooth is being extracted. If more than one tooth is being pulled, it only adds around 5 to 15 minutes per tooth to the total time of procedure since majority of that 20 to 40 minutes is spent administering anesthesia and stitching the extraction site. The total time is also affected depending on how complex the tooth extraction is; if the tooth is erupted or impacted.
How long does it take to recover from an extracted tooth?

To allow for the blood clot to properly form, you will likely be informed to keep it easy and avoid strenuous activities for the first 2 to 3 days following the tooth extraction. After those first couple of days, most patients will be able to resume all of their normal daily activities but may still need to take pain medication or antibiotics for a bit longer. The soft tissue of the site of extraction will be fully healed after 3 to 4 weeks. Many patients will opt to consume primarily softer foods and avoid hot beverages for at least a week or two after the procedure. The total time required for recovery can also depend on the complexity of the procedure, but as long as you follow all of the guidelines provided to you from your dentist, you should have a quick and easy recovery.
What are the dos and don'ts after a tooth extraction?

While your dentist with ensure that you receive all important recovery information before leaving the clinic, here are some helpful tips to keep in mind for after your tooth extraction:

– Use the gauze that is provided as recommended, this is the key to stopping the bleeding and helping the blood clot to form.

– The first 24 to 48 hours after your tooth extraction should consist primarily of you resting, this is your time to heal so avoid participating in any strenuous activities.

– Sleeping with your head elevated will further encourage the clot to form.

– Take the pain medication and antibiotics as prescribed by your dentist to ensure to dissuade any risk of infection and that your pain levels are managed properly.

– Use a cold compress to help reduce swelling.

– Stock up on soft foods before the procedure so that you have lots of food choices while you are recovering, such as yogurt or pudding.

– Avoid smoking, consuming alcohol, using straws, rinsing your mouth, sneezing or blowing your nose, and poking the extraction site with your tongue or fingers.

If you need to get your tooth extracted, call us to book an appointment. We serve patients from Mountain View CA, Sunnyvale CA, Los Altos CA, Stanford CA, Menlo Park CA, Atherton CA, Loyola CA, Cupertino CA, Palo Alto CA, Redwood City CA, and surrounding areas.

Additional Services You May Need