Tooth Extraction Dentist in Mountain View CA
If you or any of your family members are in pain and needs to get a tooth extracted, come to Allure Dental Center for a professional procedure. For more information, contact our office or book an appointment online now. We are conveniently located at 570 N. Shoreline Blvd, Mountain View, CA 94043.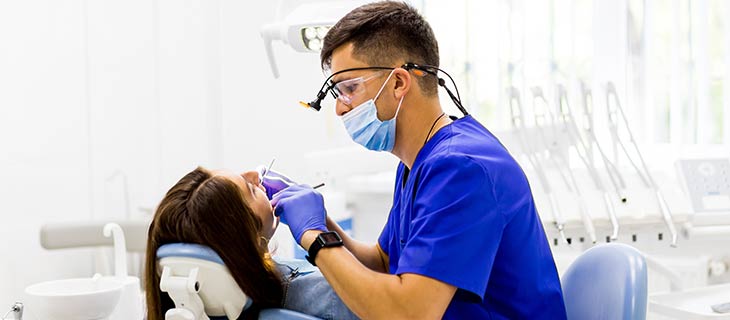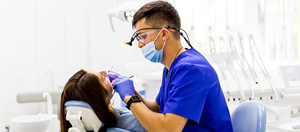 Table of Contents:
Who needs tooth extractions?
How do I prepare myself for a tooth extraction?
What happens after a tooth extraction?
Is there any alternative to a tooth extraction?
Tooth extractions are an uncomfortable but often necessary procedure. They are done to avoid excessive pain or discomfort and help to avoid further problems stemming from that tooth in the future. As with all dental procedures, it is recommended to know what to expect and be properly prepared to ensure an easy recovery.
Who needs tooth extractions?

One of the most common reasons why someone will require a tooth extraction is because they have a tooth that is pushing into another tooth as it grows, also known as impaction. The most frequent cause of impaction is wisdom teeth. Impaction of the teeth leads to necessary extraction because the tooth that is being impacted is susceptible to infection, or irritation, and bleeding in the surrounding gums. Other reasons why someone may require a tooth extraction include tooth decay, gum disease, trauma (accidents or injuries that have caused damage to the teeth), and overcrowding. All of these reasons can lead to severe discomfort or pain and potentially progress or cause more issues if the tooth is not properly extracted from the mouth before another damage is done.
How do I prepare myself for a tooth extraction?

Tooth extractions are considered a surgical procedure, meaning you will most likely need to have some sort of medical assessment before the procedure takes place to ensure that there are no underlying conditions that could affect the healing and recovery process. If you will require sedation for the extraction, you will not be able to drive yourself home from the dental clinic, so you should plan ahead and arrange a ride from a loved one or a friend. Furthermore, using sedation will require that you fast from midnight the night before until after the procedure is done, so no consuming any food or beverages including water after midnight. You will probably have to fill out some forms right before the procedure as well so make sure to give yourself plenty of time to account for travel time to the dental clinic as well as 15-20 minutes before the appointment to fill out forms and situate yourself. To be best prepared, as your dentist any questions you may have about the procedure to make sure that you are both as physically and mentally prepared as possible to make the procedure as easy on yourself and the dentist as possible.
What happens after a tooth extraction?

You will likely experience some pain once the anesthesia that was used wears off, and expect to see some swelling and residual bleeding from the site of extraction for the next 24 hours or so. If you are experiencing severe pain and bleeding for more than 4 hours after the extraction has occurred, call your dentist. You will likely have to change some eating and drinking habits for some time after the extraction until your mouth has fully healed, such as using straws, consuming hot beverages (they lead to increased swelling), avoid excessive alcohol use, and avoid smoking as that may affect the blood clot and cause pain to the tooth socket. Many patients will make sure to stock up on softer foods to consume until all pain and sensitivity has dissipated, such as yogurt or pudding.
Is there any alternative to a tooth extraction?

There are two different dental procedures that can often be used in place of a full tooth extraction; a root canal and an apicoectomy. A root canal is done to remove all of the damaged parts of a tooth without having to remove the entire tooth. This means that the nerve of the tooth and the nerve tissues are removed and the inside of the tooth is cleaned thoroughly and then sealed. They are a good alternative to a tooth extraction as long as there is still enough gum tissue and bone left to support the tooth and keep it in place.

An apicoectomy is performed as a step after a root canal if there is still some remaining inflammation or infection in the affected tooth. This procedure is more complicated than a root canal and is used to remove any more compromised tissue from the tooth and the roots and leaving the tooth in a way that the bone can grow around the remaining roots over the next few months to ensure proper support.

Call us to book an appointment with our specialist. We serve patients from Mountain View CA, Sunnyvale CA, Los Altos CA, Stanford CA, Menlo Park CA, Atherton CA, Loyola CA, Cupertino CA, Palo Alto CA, Redwood City CA, and surrounding areas.

Additional Services You May Need