What Is the Cheapest Tooth Replacement?
There are many tooth replacement procedures available as options, depending on what is needed for your oral health. The cheapest tooth replacement methods will depend on your consultation with our dentists Dr. Trinh Lee and

Dr. Suzanna Lee

at Allure Dental Center. For more information, contact us or schedule an online appointment. We serve patients from Mountain View, CA and surrounding Bay Area cities.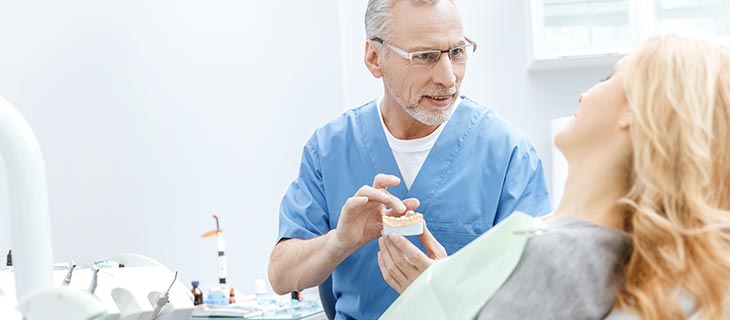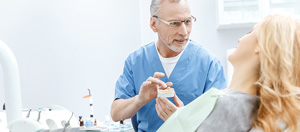 Table of Contents:
What is the cheapest tooth replacement?
How much does it cost to replace a permanent tooth?
How can I get dental implants covered by insurance?
What happens if you don't replace a missing tooth?
What is the cheapest tooth replacement?

There are many different options available for tooth replacement that are relatively cheap, but still provide full functionality and look like a natural replacement. Many will avoid asking the dentist about the cheapest options available, out of fear that replacing a tooth will end up costing them way too much money. Everyone has a different budget to work with, and we have created our tooth replacement services with everyone in mind, so in the end, at least one option should be able to work for you. As well, we do have payment plans available if you do not have insurance if your insurance doesn't cover the full cost of tooth replacements, or for any other reason. We work with third-party financing companies including CareCredit, and LendingClub.
 
Determining which tooth replacement will be the cheapest for you will depend on what work you need to have done. Visiting our dental clinic for a consultation will give you a more accurate quote on what you can choose from within your budget or tooth replacement treatments.
 
A few tooth replacement procedures that are the cheapest to complete from cheapest to more expensive include:
 
1. Single Implant
2. Dental Bridge
3. Dentures
4. Implant-Support Dentures
How much does it cost to replace a permanent tooth?

Dental implants are often the go-to solution for missing teeth. There are a few alternatives including partial dental implants and dentures. While dental implant procedures can be quite complex, the look will be built on the function of a real tooth.
 
Depending on where you go for a dental implant for replacement teeth, as well as how many you need, the price can be as reasonable as $900 for a single dental implant, and go upwards to $3,000 for a single dental implant. The range in pricing is greatly depicted on a few factors including:
 
– Type of implantation
– Professional who completes the surgery
– Location of the surgery
– Implant material
– Dental Insurance
– Health plans
 
It is best to still look for a trusted and certified dental professional when looking for a dental clinic to complete your dental implant procedure.
How can I get dental implants covered by insurance?

Not all dental insurance plans will cover dental implants, or the full cost of dental implants, to ensure your dental plan does cover dental implants, it is best to review your plan or contact your insurance company to review what is covered and what isn't. As well, we are here with you the entire way, our team will help you throughout the process with your dental insurance to complete it before your appointment. As well, we have easy financing options available through our third-party lenders which can help cover anything that your dental insurance does not cover for your dental procedures.
 
What we are trying to say is, that you will not have to worry about stressing over reading the fine print, and understanding all of the legal aspects that come with insurance plans, as we will help you get the information needed to complete the dental insurance form and get your appointment booked.
What happens if you don't replace a missing tooth?

Tooth replacement is a highly recommended procedure for many reasons. When you lose a tooth or have it surgically removed, you will want to replace it immediately, so it will improve the overall health of your mouth, as well as the space that is left missing if not replaced will end up negatively affecting the surrounding teeth, your jawbone, and your health.
 
A few more reasons why it is a good idea to complete a tooth replacement procedure:
 
– Diet
– Better Oral Health
– Stronger Jawbone
– Improved Self-Esteem
– Developed the Ability to Chew and Speak
 
Contact us today to schedule your consultation appointment to review the tooth replacement options that would be best for your dental situation. We serve patients from Mountain View CA, Sunnyvale CA, Los Altos CA, Stanford CA, Menlo Park CA, Atherton CA, Loyola CA, Cupertino CA, Palo Alto CA, Redwood City CA and surrounding Bay Area Cities.

Additional Services You May Need