Another Successful Mission Trip to Cambodia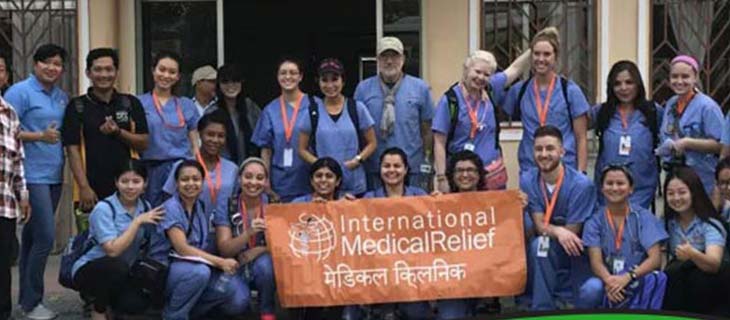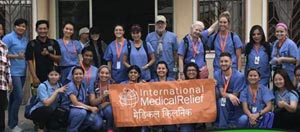 Unlike most dentists in San Francisco, who most likely enjoyed the holidays relaxing and spending time off skiing or playing golf, Dr. Suzanna Lee and Dr. Trinh Lee along with staff members, family and friends headed to Phnom Penh, the nation's capital and most populated city in Cambodia, for a mission to help the less fortunate.
Traveling with the IMR
Rejoining the medical team and the IMR, or International Medical Relief, the Mission Trip meant free medical and dental care to underserved people living in a village just outside of Phnom Penh.
Along with 20+ other volunteers, the Allure Dental Center, headed by Dr. Trinh Lee and Dr. Suzanna Lee flew from the United States in late December of 2018. After arrival, the team traveled to the make shift clinic about an hour away from Phnom Penh.
Recollections of Vietnam
Just like Vietnam, the road to the make shift clinic was both paved and unpaved with the team having to deal with dusty roads, pedestrians, rickshaws, livestock, motorcycles and cars all trying to get to where they're going on an a very congested road.
The Make Shift Clinic and Team Go to Work
Once the make shift clinic was ready to go, the doctors and team went to work screening and examining the villagers. People of all ages were given a through mouth examination and free dental work from hygiene education to extractions.
The Work Wasn't Done Yet
After the dental mission, Dr. Trinh Lee and Dr. Suzanna Lee traveled to Vietnam and visited temples and orphans outside of Ho Chi Minh City, donating dental and hygiene supplies, food and toys for the children just in time for the Christmas and New Year holidays. One such temple was for disabled orphans who were being cared for by monks and volunteers.
Thanks to the International Medical Relief and the people of Cambodia, Dr. Trinh Lee, Dr. Suzanna Lee and the Allure Dental Center staff members were able to help the less fortunate become healthy in mouth and body.
If you would like to schedule an appointment with the Allure Dental Center in Mountain View, call to schedule an appointment with Dr. Trinh Lee or Dr. Suzanna Lee.
The caring doctors are ready to make you smile. Call for a dental checkup today.