Cosmetic Dentistry Could Be the Solution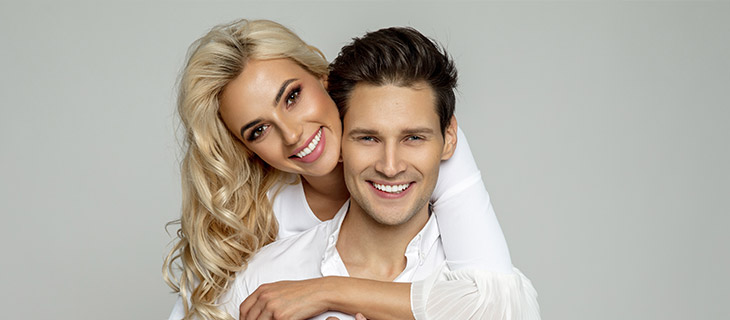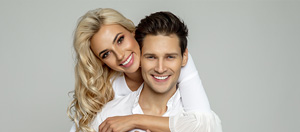 Cosmetic dentistry is available to everyone, and thanks to the expertise of our doctors at Allure Dental Center in Mountain View, you really can afford a beautiful new smile.
When you schedule a no obligation complimentary consultation with Dr. Suzanna Lee or Dr. Trinh Lee at Allure Dental Center, your teeth and gums will be thoroughly checked to make sure that your mouth is healthy enough for cosmetic dentistry. If you have tooth decay or gum disease, that will need to be addressed before moving for ward with any cosmetic procedures.
Once you have been given the "all clear," Allure Dental Center will discuss the various options that are available for your particular situation. Some of the procedures that may be recommended include:
Tooth Whitening
Dental Veneers
Porcelain Crowns
Dental Implants
Cosmetic Bonding
Inlays
Onlays
Tooth Whitening is the most popular cosmetic dental procedure in the world, and may be the only thing you need to give you that "Hollywood Smile". Unlike over the counter tooth whitening products, professional tooth whitening can lighten your teeth up to 10 shades.
Dental Veneers are thin pieces of porcelain that are made to fit over your teeth. Porcelain veneers are permanent and can fix chips and cracks or can be used to close gaps between your teeth.
Porcelain Crowns are used to preserve compromised or badly damaged teeth. Crowns are also used to restore dental implants and root canals. Allure Dental Center fashions porcelain crowns that look and feel like your own natural teeth.
Dental Implants are usually the best solution for missing teeth, and unlike dentures, will preserve your jawbone. Dental implants are the closest thing you can get to your natural tooth and may be the best solution for you.
Cosmetic Bonding is used to fix small chips and cracks, and can also be used to cover badly stained teeth and previously restored teeth that have lost their luster. Although not as strong as porcelain veneers, dental bonding can last between 5 and 7 years as long as you practice good oral hygiene habits.
Porcelain Inlays and Onlays are also called three quarter crowns, and will give you maximum coverage where a filling is not viable. Inlays and onlays are custom fitted and are a great alternative to porcelain crowns.
Unlike silver amalgam fillings composite tooth colored dental fillings are aesthetic, less intrusive, and are free from metal and mercury. Tooth colored fillings can be placed anywhere in your mouth giving you a beautiful new smile.
If you have been considering cosmetic dentistry, call or click to schedule an appointment with Allure Dental Center who can determine what procedures would be best for you. Call or click today!