Benefits for Cosmetic Dentistry Questions and Answers
If you are looking to improve the appearance of your stained, chipped and misaligned teeth, then look no further than Allure Dental Center, Where we offer cosmetic dentistry. For more information please

call us

or

request an appointment online now

. We are conveniently located at 570 N. Shoreline Blvd, Mountain View, CA 94043.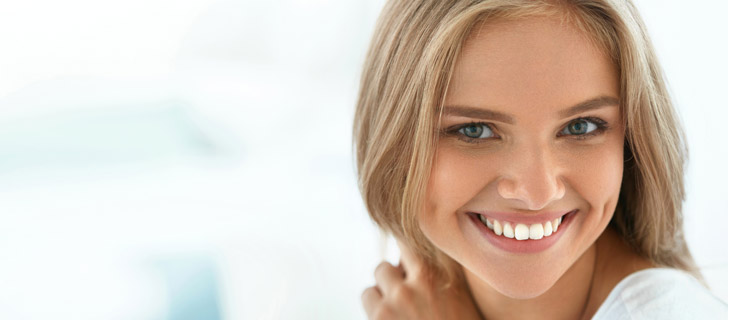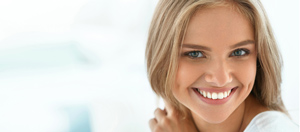 If you feel unsatisfied or lack confidence with your smile, would like to whiten your teeth, or have misshapen, lost, or damaged teeth, cosmetic dentistry can greatly benefit you! At Allure Dental Center, we would be pleased to bring those benefits to you so you can feel great about your smile and the health of your teeth.
What are the benefits of cosmetic Dentistry?
Cosmetic dentistry can improve both the appearance and long-term health of your teeth! As such, the benefits of cosmetic dentistry can help you feel more confident in your smile and make your teeth look beautiful in ways that also keep your teeth healthy and strong. With that in mind, cosmetic dentistry can provide the following benefits for your teeth:
Crowns to cover damaged natural teeth
Dental fillings that match the color of your teeth to fill in cracks or cavities
Implants to replace lost or damaged teeth
Orthodontics to straighten your teeth
Protect your teeth from further damage
Reduce pain or discomfort caused by dental issues while eating or drinking
Teeth whitening
Veneers to reshape your teeth or conceal stains and discoloration, chips, or cracks in your teeth
Why Should You Get Cosmetic Dentistry?
There are numerous reasons to seek a cosmetic dentistry procedure! If you are dealing with any of the following dental issues, you should consider having a cosmetic dentistry procedure done:
Chipped, cracked, or broken teeth
Discoloration or stains on your teeth
Difficulties with chewing or speaking due to dental issues
Lack of confidence in your smile
Misshapen teeth
Missing teeth
Ragged gum lines
What are the most Common Cosmetic Dental Procedures?
There is a broad and diverse range of cosmetic dental procedures. Some of the most common cosmetic dental procedures include the following:
Dental implants: artificial roots that support replacement teeth
Direct composite bonding: applying a tooth-colored, composite resin to improve tooth color, shape, and other issues
Invisalign braces: invisible and removable braces that are worn for two to three weeks at a time
Gingival contouring: treatment that helps gums become less prominent in a person's smile
Porcelain crowns: tooth-colored, non-removable casings or caps that cover a natural tooth that has become damaged or discolored
Porcelain veneers: permanent veneers that perfectly match the color of healthy, white teeth
Teeth whitening: treatment that helps remove stains and discoloration from teeth
Do you provide Cosmetic Dentistry Near Mountain View CA?
We proudly provide cosmetic dentistry at Allure Dental Center in Mountain View, California. Our dentists at Allure Dental Center have plenty of experience and expertise in providing cosmetic and general dentistry to our valued patients in Mountain View, CA, and the surrounding area. Furthermore, Dr. Trinh Lee and Dr. Suzanna Lee are accredited fellows and members of the American Academy of Cosmetic Dentistry (AACD) and have each received board certifications through the American Board of Oral Implantology and Implant Dentistry (ABOI/ID).
With their expertise and training, we can provide the following cosmetic dental procedures at Allure Dental Center:
Complete smile makeovers, involving crowns, dental caps, porcelain bridges, teeth whitening, and veneers, depending on the patient's needs
Dental bonding
Dental implants
Gingival recontouring
Instant orthodontics
Invisalign braces and orthodontics
KöR teeth whitening
Porcelain dental veneers
Prepless dental veneers
Tooth-colored dental fillings
Zoom® laser teeth whitening
If you would like to learn more about the benefits of cosmetic dentistry or want to schedule an appointment with us at Allure Dental Center, we welcome you to do so through our website or by calling us!

Additional Services You May Need