CEREC® Mountain View for a Beautiful Smile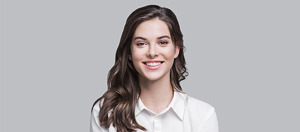 Chairside Economical Restoration of Esthetic Ceramics or CEREC® is a dental technology that utilizes CAD/CAM technology to take digital impressions. This makes the dental crown placement procedure faster and more precise.
Dr. Trinh Lee and Dr. Suzanna Lee are preferred CEREC® dentists, and have the experience to provide you with same day dentistry using the CEREC® system.
CEREC® Technology
Dr. Trinh Lee, an Accredited Fellow with the American Academy of Cosmetic Dentistry, and her sister, Dr. Suzanna Lee, an Accredited Member with the AACD are always on the pulse of new and innovative technology, and that includes the CEREC® system.
During your CEREC® dental appointment, your dentist in Mountain View will take digital impressions of your mouth and teeth. Thanks to same day dentistry, there is no need for messy and uncomfortable impressions.
Once the pictures are taken, your San Francisco cosmetic dentist will review and make any necessary changes before the pictures are sent to the in-house milling machine for manufacture. After the crown is made, Dr. Lee and her team will paint and glaze the crown before placement. The entire CEREC process takes about two hours to complete.
The CEREC® Advantage
According to your Mountain View cosmetic dentist, CEREC® crowns look and feel just like your natural teeth and are created in just two hours. Aesthetically speaking, CEREC® looks amazing.
CEREC® can last between 10 to 15 years or longer as long as you practice good oral hygiene. With CEREC® you won't have to deal with messy impressions or temporaries.
CEREC® in Mountain View is more affordable than you think and with handy pay plans from your cosmetic dentist in San Francisco, you really can have a beautiful and healthy smile.
If you would like more information regarding CEREC® or any other cosmetic dental procedure in San Francisco, call our office to schedule a no obligation CEREC® consultation with the Allure Dental Center in Mountain View today.