Facts About Dental Implant Cost and Financing
Dental implants offer the opportunity to achieve a beautiful smile again while providing a healthy and safe treatment option to fix your missing teeth. Contact us today to learn more about our available financing methods and costs for dental implants. We serve patients in Mountain View, CA and surrounding areas.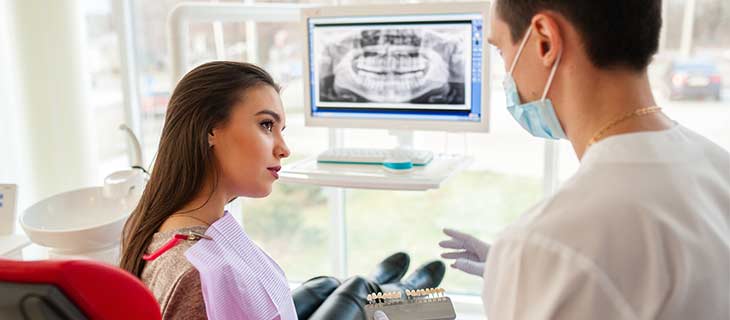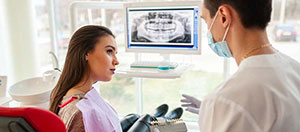 Table of Contents:
How much do dental implants cost?
Does dental insurance cover implants?
What are the financing options for dental implants?
How do you get dental implants when you can't afford them?
How much do dental implants cost?

Each clinic will offer different implant quotes, as each individual will have differing needs for their mouth. When considering dental implants, it is best to understand that the quoted cost is based on these several important factors, including:

Longevity of the dental implants
When comparing the cost of dental implants to other replacement methods available for your missing teeth like bridges or dentures, you must take into consideration the longevity that is available from the other methods compared to dental implants.

Jawbone health
As we age with missing teeth, the jaw can start to deteriorate. While other teeth replacement treatments may seem like a good option at the beginning for missing teeth, under the surface the damage is still continuing to the jaw bone, which can ultimately change your overall facial structure.

Quality of life
Invest in yourself and your quality of life by getting dental implants. They are an investment for the long-term, as it offers the closest thing to your natural teeth in terms of tooth replacement treatments.

Comparison of dental implant quotes
When you start comparing dental quotes from several different dental clinics, you will need to take into consideration the following that goes into the costs of dental implant treatments:

– Exam Visits
– Tooth/Root Extraction
– Bone Grafting
– Dental Implant Placement
– Crown Placement
– X-rays
– Pre/Post Operation Care/Visits

Financing options available for dental implants
Allure Dental Center accepts all PPO dental insurance policies, as well as accepts major dental insurance policies. We are more than happy to discuss particular plans with you that are accepted by our dentists. As our goal is to assist you in making the best dental care choice and have the dental service be as affordable as possible, without sacrificing the quality of our care.

Scheduling a consultation
To receive the most accurate price quote when it comes to dental implants for yourself or a family member, it is best to schedule a consultation with one of our dentists at our clinic Allure Dental Center. This is due to each case will differ depending on the severity of the missing tooth/teeth and any other underlying factors.
Does dental insurance cover implants?

Depending on your dental insurance, it can cover half or even full treatment costs of dental implants. Your best option is to contact your dental insurance directly to review your policy and find out what they cover and at what percentage they cover. This way you are able to review what is covered and see if we also accept your dental insurance at our clinic.

If we do not accept your dental insurance, you can request a bill receipt, and send it to your dental insurance policy provider to have it reimbursed.

As well, if you do not have dental insurance, we do have financing available. We use Lending Club and Care Credit. Our third-party financing provides low monthly payments, 0% interest financing, terms available up to 24 months, a fast approval process, and access to funds.
What are the financing options for dental implants?

Dental implants can be considered a necessity to many individuals with very damaged teeth that need help, as well as to stop the deterioration of the jawline. Have your smile makeover approved with our available financing options. Our third-party financing is simple, and reliable and provides ease of access to funds to help with the dental costs to make it more affordable when you need it most. Everyone deserves a healthy smile, with our financing vendors Lending Club and CareCredit, they provide low monthly payments, zero percent financing, 24-month terms with fast approval processes, and access to funds almost immediately.
How do you get dental implants when you can't afford them?

If you cannot afford dental implants, it's nothing to be worried about. Many patients do not have the funds immediately available to access. You can use part of your dental insurance to help lower the cost of the dental implant treatment, as well you can use one of our two financing vendors available.

For more information about the cost and financing options, call us today to book an appointment, or visit our clinic. We serve patients from Mountain View CA, Sunnyvale CA, Los Altos CA, Stanford CA, Menlo Park CA, Atherton CA, Loyola CA, Cupertino CA, Palo Alto CA, Redwood City CA and surrounding areas.

Additional Services You May Need