Dentist Near Palo Alto, CA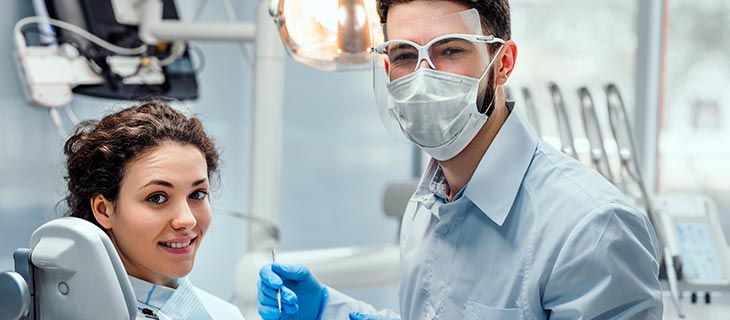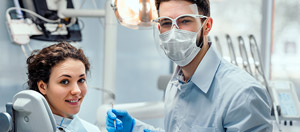 It can be difficult to find a new dentist that meets your needs, especially if you have very particular needs like a dental emergency. Here at Allure Dental Center, our dentists can accommodate you and provide you with the long-term care you'll need to maintain a healthy, alluring smile. Reach out to us or read on to learn more about getting a dentist near Palo Alto, CA!
How do I find a good dentist near me in Palo Alto?
One option is to search online for something like, "dentists near me," and to research the professionals that come up in the search. Another option is to ask family and friends if they would recommend anyone in particular. Of course, you can just come see one of our dentists here at Allure Dental Center! Our clinic is near Palo Alto, and our dentists are Dr. Trinh Lee, Dr. Suzanna Lee, and Dr. Catherine Varsanyi. They're among the highest rated dentists in the Bay Area of California, and you can read all about them here. Of course, you're also welcome to contact us to learn more about us, our dentists, and how they can help you!
What services do dentists provide?
Here at Allure Dental Center, our dentists can provide a great number of preventive, cosmetic, and restorative dental services. Some of the more common dental services we offer at Allure Dental Center include:
General dentistry, such as cleaning, imaging, teeth straightening, fillings, oral cancer screenings, etc.
Pediatric dentistry for children, including braces
Restorative dentistry services like dental fillings, root canal therapy, dental crowns, reconstructions, dentures, and more
Cosmetic dentistry services like dental implants, veneers, teeth whitening, smile makeovers, and more
Sedation dentistry
Sleep apnea treatment
Treatment for gum disease
Emergency dental appointments
And many other services for you and your family
Can dentists accommodate dental emergencies?
Some dentists can accommodate emergencies, like ours here at Allure Dental. With us, if you ever experience a dental emergency, call our clinic and explain the issue in detail. We'll set you up with an appointment for an exam and treatment as soon as possible. In some instances, we'll be able to see you for a same-day emergency appointment. It's best to call us if you need an emergency appointment, as we'll be able to respond sooner than if you try to book an emergency appointment online.
A dental emergency can be an issue like a knocked out or broken tooth, a broken dental filling, a dental abscess, severe tooth pain, or a dental trauma. For any one of these issues or possibly another urgent but non-life-threatening issue, we'll do our absolute best to accommodate you for a same-day appointment with us.
Do you have a dentist near Palo Alto, CA?
Yes, we do! Allure Dental Center is located at 570 N. Shoreline Blvd, Mountain View, CA 94043, and we have Dr. Trinh Lee, Dr. Suzanna Lee, and Dr. Catherine Varsanyi here to serve you. The best way to find out whether a dentist is right for you is to have a simple consultation with one! To make a consultation with one of our dentists, give us a call today or go ahead and book a consultation with us online. We'd be happy to hear from you even if you just have general questions for us.
We look forward to speaking with and seeing you soon here at Allure Dental Center!

Additional Services You May Need