Orthodontist Near Mountain View, CA
At Allure Dental Center, our orthodontists Dr. Trinh Lee and Dr. Suzanna Lee provide top-quality services to patients of any age. If you need orthodontic services, we would be delighted to take you on as a patient! For more information, contact us or schedule an online appointment. We are conveniently located at 570 N Shoreline Blvd Mountain View, CA 94043.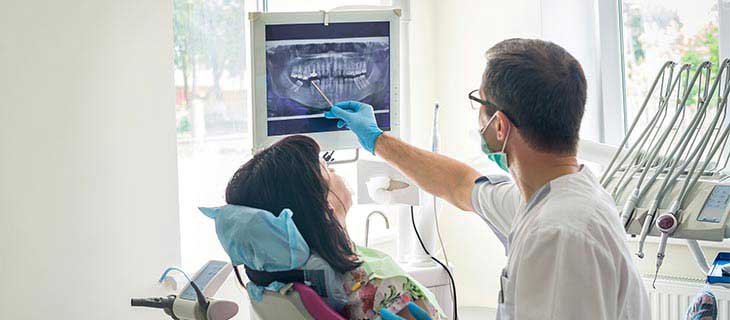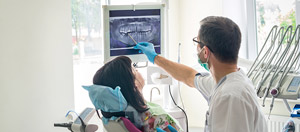 Table of Contents:
What does orthodontist mean?
Do Orthodontists perform surgery?
Should I see a dentist or orthodontist?
Will insurance cover orthodontist services?
Perhaps you have decided to bite the bullet and get braces, or maybe you think you could benefit from an orthodontic appliance but are hesitant to commit to the awkward features of certain appliances for an extended period. Either way, an orthodontist can help! Orthodontic appliances have come a long way from headgear and traditional metal braces. While those conventional appliances are still useful, there are more palatable options available so you can stay fashionable while still receiving orthodontic therapy. At Allure Dental Center, we are proud to offer both traditional and cutting-edge orthodontic services to patients of all ages!
What does orthodontist mean?

If you break down the term "orthodontics," you get straight (for ortho-) teeth (for -dontics). In that sense, an orthodontist is a dentist that specializes in straightening the teeth of their patients. However, that linguistic definition of orthodontics does not cover all that an orthodontist specializes in, as they also deal with the diagnosis, prevention, and treatment of misaligned bite patterns, mispositioned teeth and jaws, as well as a wide range of other dental or facial irregularities! The following are a few of the orthodontic services and conditions that our orthodontists at Allure Dental Center in Mountain View, California, provide and treat:

– ClearCorrect clear aligners
– Complex tooth misalignment
– Dental appliances, including expanders, positioners, retainers, and spacers
– Instant orthodontics
– Invisalign® clear aligners
– Moderate to severe crowding
– Severe crossbites, overbites, or underbites
– Temporomandibular joint (TMJ) syndrome
– Traditional metal braces
Do Orthodontists perform surgery?

While orthodontists are often involved with a surgical dental team, it is usually an oral surgeon that performs the actual surgery. That said, orthodontists are fully qualified to perform surgical procedures, such as wisdom tooth extractions or root canal procedures, if they have the necessary equipment on hand. Here at Allure Dental Center, we are proud to say that we have the required equipment and expertise to perform both orthodontic and surgical procedures on-site. Whether you need braces, an implant, or a tooth extraction, we have you covered!
Should I see a dentist or orthodontist?

The parallel to dentists and orthodontists in the broader medical world would be a general practitioner and a specialist. As such, for most common dental issues, a dentist will do an admirable job. However, if you require specialized services such as braces or other dental appliances, you should see an orthodontist. That said, whether you need general dentistry work or the services of an orthodontist, you can find both at Allure Dental Center! In terms of general dentistry, we also provide the following services:

– Regular dental cleanings
– Low-radiation digital imaging for diagnostic purposes
– Teeth and tooth enamel strengthening mineral applications
– Protective dental sealants
– Composite, tooth-colored dental fillings
– Gentle tooth removal
– Wisdom tooth removal
– Root canal therapy
– NTI therapy for TMJ syndrome (NTI therapy involves a night mouthguard appliance and stands for nociceptive trigeminal inhibition)
Will insurance cover orthodontist services?

For patients under the age of 18 years old, most insurance plans will cover at least a portion of orthodontic treatments, but most do not cover them for adults. That said, supplemental orthodontic coverage can be purchased with some insurance providers. We kindly ask that you verify any and all coverage details with your benefits provider before your orthodontic appointment. As for us at Allure Dental Center, we are happy to accommodate any preferred provider organization (PPO) insurance plan, such as Aetna, Cigna, Delta Dental, and others!

If you are looking for an excellent orthodontist near Mountain View, CA, a visit to Allure Dental Center is the perfect choice! We invite you to schedule an appointment with us through our website or call us during the hours of 9:00 AM to 6:00 PM from Monday to Thursday. You can find Allure Dental Center at 570 N. Shoreline Blvd in Mountain View, California.

Additional Services You May Need