Invisalign© Instead of Old School Wires and Brackets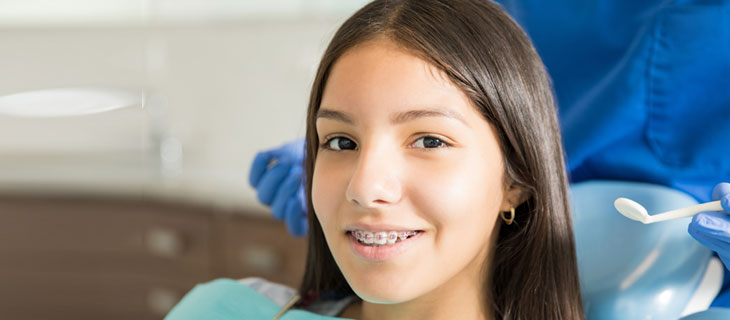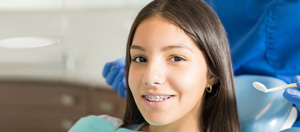 If the thought of conventional braces turns your stomach, invisible braces in Mountain View may be the answer.
Dr. Trinh Lee, an Accredited Fellow with the American Academy of Cosmetic Dentistry and her sister Dr. Suzanna Lee an Accredited Member of the American Academy of Cosmetic Dentistry have the knowledge and experience to provide you with a beautiful straight smile without old school wires and brackets.
Does Invisalign© Work for Everyone?
As preferred providers of Invisalign©, the Allure Dental Center in Mountain View can determine if clear braces are a good fit. If you have teeth that are badly rotated or a severe under or overbite, clear braces may not be recommended.
Invisalign© is perfect if your teeth are slightly tipped or rotated. Clear braces work well on slightly crooked teeth and teeth with small gaps.
What is Invisalign©?
Invisalign© is a patented tooth straightening system that uses a series of clear dental plastic trays that fit your teeth much like custom-made tooth whitening trays. Depending on your Invisalign© blueprint, your dentist in Mountain View will typically issue between 5 and 30 or more sets of Invisalign© aligners.
How Does Invisalign© Work?
Invisalign© works by gently moving your teeth into the desired position. You will wear your aligners 20 to 22 hours every day. You only remove your aligners when you eat and brush and floss your teeth.
Every 7 to 14 days you will change to a new set of aligners according to your plan. Some patients see results in as little as 6 to 8 months with the average being 12 to 18 months. One of the biggest advantages with Invisalign© is that the only people who will know you are having your teeth straightened are you and the Allure Dental Center in Mountain View.
Having a beautiful smile doesn't have to take 24 months. With Invisalign©, you can have a comfortable and clear procedure that will not affect your smile. Call or click for more information today.