Missing Teeth Replacement Options in Mountain View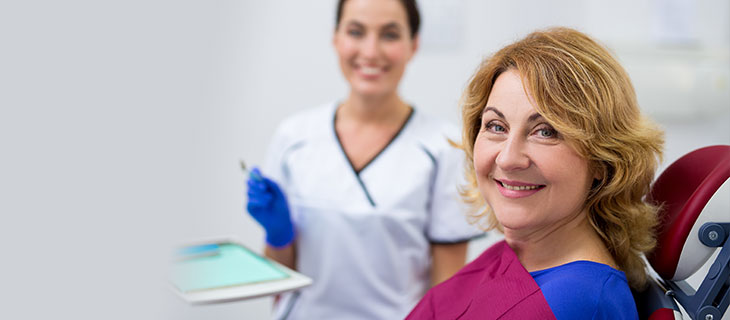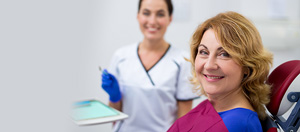 If you have a missing tooth or teeth, and are considering a replacement, have you done your research? Have you weighed up the pros and cons? Did you know that even teeth that have been missing for some time could be replaced with dental implants? If you aren't sure how to answer any of these questions, it's time to schedule an appointment with the Allure Dental Center in Mountain View.
Dr. Trinh Lee and Dr. Suzanna Lee from the Allure Dental Center in Mountain View are preferred TeethXpress Advantage implant dentists. The TeethXpress procedure can be completed in as little as a day and is well tolerated.
Permanent Dental Bridges for Missing Teeth
A dental bridge is exactly what it says it is. A dental bridge is a dental restoration that bridges the gap between the adjoining teeth or dental implants. Dental bridges can last upwards of 10 years as long as you practice good oral health hygiene including regular dental checkups with your dentist in Mountain View.
Dentures for Missing Teeth
Dentures are artificial teeth that are made to fit your mouth. Depending on how many teeth are missing, you will either be fitted with a partial or full denture. Because dentures are removable, they often slip and can be uncomfortable. Weight fluctuation and age could have something to do with the fit. If that is the case, you will need new dentures. In most cases, dentures will need to be replaced every eight to ten years.
Dental Implants for Missing Teeth
Arguably, the best replacements for missing teeth, dental implants are permanent replacements for a missing tooth or teeth. If your Mountain View dentists deem you a good fit for dental implants, you will require surgery to implant the steel posts into your jawbone. Once the area has healed, artificial teeth will be placed on top of the posts. Although the process takes more time than dentures or dental bridges, dental implants can last for the rest of your life with good oral hygiene habits.
You don't have to have missing teeth. Call us today to schedule a no obligation dental implants consultation with the Allure Dental Center in Mountain View for the smile you deserve.