TeethXpress® For Same Day Dental Implants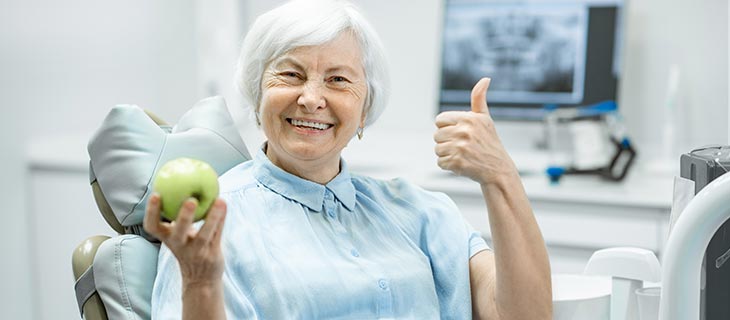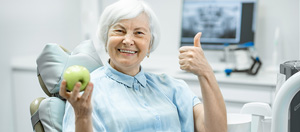 If you follow the Allure Dental Blog, you will know that dental implants are the best replacement for missing teeth. However, not all dental implants are created equally.
Dr. Trinh Lee from the Allure Dental Center in Mountain View is a preferred provider of the TeethXpress® Implant system in the Bay Area.
What is TeethXpress®?
TeethXpress® is a remarkable tooth replacement system that won't take months to complete. Unlike some conventional dental implants, which can take up to a year to heal, TeethXpress®, often called can be completed in a couple of office visits. In other words, after your initial consultation, you can have your new teeth implanted the same day as your implant surgery. TeethXpress® uses 4 to 6 implants supporting a fixed denture.
Dentures or TeethXpress®?
There are several benefits to the TeethXpress® system. Firstly, dentures don't do anything for your jawbone. In fact, over time, you will suffer bone loss, which will change the shape of your face. Dental implants stimulate the bone allowing it to regenerate. This keeps your jaw healthy and strong.
Dentures often slip making eating, drinking, and talking uncomfortable. If you have ever had your dentures end up in your dinner plate, it's time to schedule an appointment with your dentist in Mountain View for a TeethXpress® consultation.
Your dentures may have fit fine a few years ago, but because your face shape has changed from bone resorption, your dentures can slip. Dentures need to be replaced every 7 to 10 years or more often if they aren't fitting properly. Dental implants from TeethXpress® can last for the rest of your life as long as you practice good oral hygiene.
TeethXpress® is the Denture Alternative
Pain from dentures that don't fit right, dentures that move and dentures that slip will be a thing of the past. If you suffer from gum or mouth irritation and have difficulty eating certain foods, or have a problem talking, it's time to schedule an appointment with the Allure Dental Center in Mountain View.
If you would like more information regarding dental implants and the TeethXpress® system, call or click and schedule a no obligation consultation with your Mountain View dentist today. A new permanent smile is waiting, call or click today.