Mountain View Dentists
Dr. Trinh Lee, Dr. Suzanna Lee, and Dr. Catherine Varsanyi at Allure Dental Center specializes in advanced dental procedures for individuals to children and seniors near you in Mountain View, CA.

Call us

for more information or

request an appointment online

.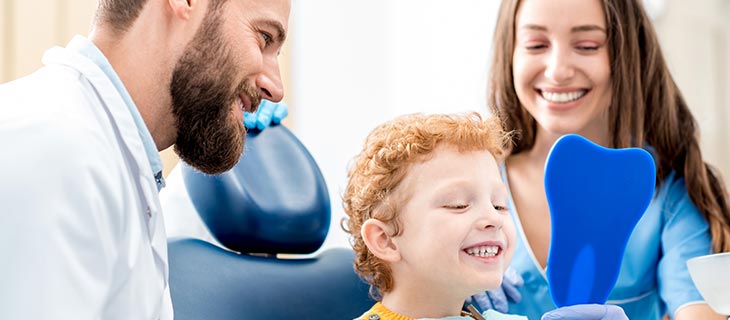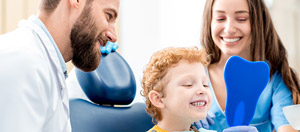 Since dental treatment is probably not your idea of great fun, it makes sense to seek a dentist who delivers impeccable work when the time comes for you to require dental work! If you live in or near Mountain View, CA, the place to go for impeccable dental treatment is Allure Dental Center. Our top-rated dentists can provide you with flawless treatment with our wide range of services!
Where can I find a top-rated dentist in Mountain View, CA?
If you are looking for a top-rated dentist in Mountain View, California, we have just what you are looking for at Allure Dental Center! We have three highly-rated dentists that boast a wide range of specialties and expertise, including cosmetic dentistry, implant dentistry, and more! Their names and affiliations are Dr. Trinh Lee, with the following affiliations, DDS, FAACD, DABOI, FAAID, DICOI, MAGD, FDOCS; Dr. Suzanna Lee, DDS, AAACD, DABOI, FAAID, DICOI, MAGD, FDOCS; and Dr. Catherine Varsanyi, DDS. The above abbreviations and degrees are broken down as follows:
DDS: Doctor of Dental Surgery (Degree)
FAACD: denotes Fellow of the American Academy of Cosmetic Dentistry
AAACD: corresponds to Accredited Member of the American Academy of Cosmetic Dentistry
DABOI: Diplomate of the American Board of Oral Implantology/Implant Dentistry
FAAID: stands for Fellow of the American Academy of Implant Dentistry
DICOI: signifies Diplomate of the International Congress of Oral Implantologists
MAGD: Master and Fellow of the Academy of General Dentistry
FDOCS: Fellow of the Dental Organization of Conscious Sedation
According to the American Academy of Cosmetic Dentistry (AACD), an accredited fellow is the highest level of achievement in cosmetic dentistry! The process of becoming an accredited fellow of the AACD is rigorous and challenging, but it is one that produces the finest cosmetic dentists in the world.
What dental services do you provide at Allure Dental Center?
Our dental team at Allure Dental Center prides itself on providing a wide range of services without diminishing each service's quality! The following is a full list of the excellent services that we provide at Allure Dental Center:
Braces and orthodontics
Cosmetic Dentistry
Complete smile makeovers
Dental bonding
Instant orthodontics
InvisalignⓇ orthodontics
In-Office ZOOMⓇ teeth whitening
KöR teeth whitening
Porcelain or prepless dental veneers
Dental implants
Bone graft
Overdentures
Sinus graft
SMILE technique (Simplified Microsurgical Implant Lifelike Esthetics)
TeethXpressⓇ dental implants
Emergency dentist appointments
Broken tooth or dental filling
Dental abscess or trauma
Knocked out tooth
Toothache
General dentistry
Composite dental fillings
Gentle tooth removal
Oral pathology, or cancer screenings
Protective dental sealants
Root canal treatment
Temporomandibular joint (TMJ) syndrome treatment
Tooth strengthening
Wisdom teeth removal
Gum disease treatment
Gingival recontouring
Gum graft surgery
Laser treatment
Non-surgical gum therapy
Pocket reduction procedures
Scaling and root planing
Pediatric dentistry
Restorative dentistry
Complete and removable partial dentures
Dental bridges, crowns, inlays, and onlays
Full mouth reconstruction
Implant dentures
Same-day dental crowns
White tooth-colored restorations
Sedation dentistry
Sleep apnea treatment
If you have questions or would like more information about any of the above services, feel free to call us or check out our services page on our website!
Do you accept insurance plans at Allure Dental Center?
We do! We are proud to accept all preferred provider organization (PPO) insurance plans, including Aetna, Delta Dental, Cigna, and more. We kindly ask that you confirm your coverage with your provider before your appointment and bring your insurance information to your appointment. For those that do not have insurance or for dental work that is not covered, we also have financing options available through LendingClub and CareCredit!
If you live in the Mountain View, CA area, and are looking for a top-quality dentist, we welcome you to come to Allure Dental Center! You can schedule an appointment through our website or call us at (650) 538-8826. Allure Dental Center is located at 570 N. Shoreline Blvd in Mountain View, California, and is open Monday through Thursday from 9:00 AM to 6:00 PM.

Additional Services You May Need