Top Dentist Clinic Questions and Answers
Our dentists at Allure Dental Center proudly offer a wide range of dental services to you and your family in Mountain View, CA so you can maintain a beautiful smile forever. For more information, call us or appointment online. We will be pleased to serve you.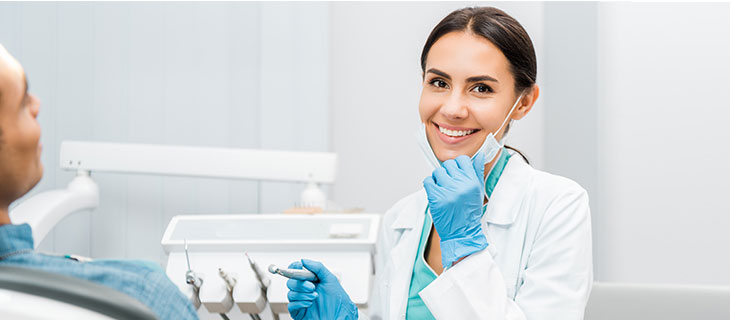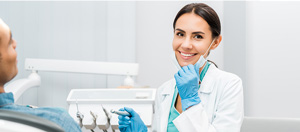 When getting dental work done, it pays to find a high-quality or top-rated dental clinic. Not only can dental work feel like a necessary evil when something goes awry with your oral or dental health, but it can also feel disheartening to have an unsuccessful dental procedure. At Allure Dental Center, our board-certified dentists have a wealth of experience and expertise in providing high-quality, successful dental work to countless patients. Whether you need dental repair or want to improve your smile, we would be delighted to serve you! To give you a better idea about dental services, we have provided some answers to commonly asked questions about dental services.
What services do dentists provide?
Dentists can provide a broad range of services for improving dental, oral, and maxillofacial health and appearance. With that in mind, some common services that a dentist can provide include any of the following:
Cavity fillings
Dental implants
Dental veneers
Digital X-ray imaging services
Dentures
Gingivitis treatment
Gum disease treatment
Orthodontics and braces, including traditional metal braces, Invisalign, and other options
Root canal and crown procedures
Routine check-ups and cleanings
Sleep apnea appliances and treatment
Smile makeovers
Teeth whitening and bleaching
Temporomandibular joint (TMJ) syndrome treatment
Wisdom tooth extraction
And much more!
What is the most common dental procedure provided by the dentist?
Since teeth cleanings are performed on a routine basis for patients, as in annually or bi-annually, routine cleanings are by far the most common dental procedure provided by dentists. Besides teeth cleaning, the most common dental procedures are cavity fillings, dental crowns, tooth extractions, dental implants, and braces.
What dental procedures do you perform at Allure Dental Center?
At Allure Dental Center, we provide cosmetic dentistry services, restoration dentistry services, and general dentistry services. With that in mind, our board-certified dentists can provide a diverse range of dental procedures! Some of our available procedures include the following:
Appliances for overbites and underbites
Coronectomy for partial wisdom tooth removal
Dental bonding for minor teeth irregularities
Dental inlays and onlays for broken teeth
Dental veneers
Full, partial, implant, and removable dentures
Full mouth reconstructive surgeries and procedures
Gentle tooth removal
Gingival recontouring for reshaping or re-sculpting the gumline
Instant orthodontics, as an alternative to braces using crowns and veneers
Invisalign braces for invisible or clear braces
KöR teeth whitening and ZOOM® teeth whitening services
Low-radiation digital X-ray imaging
Oral appliance therapy for sleep apnea
Oral pathology screenings for oral cancer
Protective dental sealants to seal off deep grooves in molars that are vulnerable to decay
Root canal (endodontic) therapy for natural tooth preservation when abscesses, fractures, decay, or severe sensitivity occur
Same-day dental crowns for dental implants, bridges, broken teeth, discolored or misshapen teeth, or root canal reinforcement
Soft tissue laser therapy, as an alternative to invasive oral surgeries
TMJ treatment with nociceptive trigeminal inhibition (NTI) therapy
Tooth-colored, porcelain, and composite dental filling
Wisdom teeth extraction
And more!
How can I make a dental appointment at your clinic?
At Allure Dental Center, you can make a dental appointment with us right here on our website or by giving us a call!
For an appointment or more information about our dental clinic and services at Allure Dental Center, please feel free to get in touch with us. We serve patients from Mountain View CA, Sunnyvale CA, Los Altos CA, Stanford CA, Menlo Park CA, Atherton CA, Loyola CA, Cupertino CA, Palo Alto CA, Redwood City CA, and surrounding areas.

Additional Services You May Need